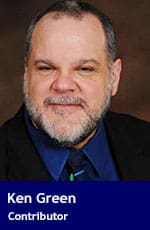 As virtually everyone knows by now, the federal government decided to address Canada's inability to get pipelines built from Alberta to tidewater the old fashioned way. It nationalized the last viable pipeline project, the twinning of the Kinder Morgan Trans Mountain pipeline, and paid $4.5 billion for the existing pipeline.
With that purchase, we have been assured, at least some of Alberta's oil will access markets in Asia where it might command higher prices. If that happens, there's also a chance for significant benefits in southern British Columbia, as the terminus for the pipeline is in Burnaby.
But as Calgary Herald columnist Don Braid points out, while Ottawa may have opened up one door, it's slamming another shut. Bill C-48 has passed third reading in the House of Commons and is before the Senate. This bill is a moratorium against large (more than 12,500 tonnes) oil tanker traffic off northern B.C., from the northern tip of Vancouver Island up to Alaska. It would ban pipeline products such as naphtha, condensates, lubricating oils and, of course, partially upgraded bitumen.
As Alberta Energy Minister Marg McCuaig-Boyd observed, "The subsequent expansion of the list of products to include condensates is very concerning as it significantly jeopardizes our efforts to diversify our economy, putting thousands of jobs and billions of dollars at risk for our province and the country as a whole."
Braid also notes that the bill is a death sentence for the Eagle Spirit pipeline project running from Fort McMurray to Prince Rupert. That pipeline was to carry diluted bitumen and was financed by a partnership of First Nations.
McCuaig-Boyd notes that deep-water ports in northern B.C. have a significant advantage compared to points further south. Oil heading to Asian markets from northern ports will have a full day travel advantage over more southern ports. Northern ports are also likely to be the departure point for oil and gas produced in the Montney shale formation that straddles the B.C.-Alberta border.
Is all this necessary?
In 2017, the Fraser Institute reviewed the safety of transporting oil by pipeline, rail and tankers. Using international data, the institute showed that even as more oil has been transported by sea since 1970, spill frequency and volume declined precipitously. There has not been a significant spill in Canadian waters for more than 20 years. We cited a study conducted by the federal government on marine oil spill preparedness that estimated that a major spill of more than 10,000 tonnes was exceedingly rare and likely to occur once every 242 years. Likewise, a spill of 100 to 1,000 tonnes is expected to occur once every 69.2 years.
The study observed that marine safety has also improved dramatically since the 1970s. For example, when comparing the number of spills in the 1970s up to 2016 using international data, spills between seven and 700 tonnes have decreased from 543 to 35. In this same period, the number of large spills (more than 700 tonnes) has declined from 245 to 12. The amount of oil spilled has also dropped dramatically, from three million tonnes in the 1970s to only 39,000 tonnes in the 2010s.
Bill C-48 is yet another brick in the wall that environmentalists are building to keep Canada's oil in North America and preferably, from their standpoint, in the ground.
That's not likely to happen, as ultimately, global demand and the value of Alberta's natural resource will overcome the various obstacles.
But in the meantime, Canadians will see a lot of lost value, lost jobs, lost earnings and lost government revenues that could have benefited everyone.
Kenneth Green is senior director of natural resource studies at the Fraser Institute.
---

The views, opinions and positions expressed by columnists and contributors are the author's alone. They do not inherently or expressly reflect the views, opinions and/or positions of our publication.