Canadians in other provinces aren't so lucky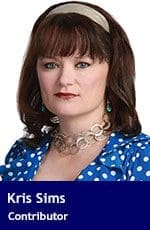 Albertans saved big bucks while holiday shopping because they don't have a provincial sales tax. Canadians in other provinces aren't so lucky.
In all provinces but Alberta, the things we usually buy during the holiday season, such as decorations, mittens, fancy soaps, wrapping paper, greeting cards, jewellery, toys, video games and candy, all typically carry a PST charge.
On average, Canadians spend about $1,137 during the holiday shopping season that stretches from the American Thanksgiving in November to New Year's Eve.
If Alberta had a seven percent PST, shoppers would have had to shell out about $80 apiece.
If half of the population of Alberta participated in the holiday shopping season, they saved about $188 million across the province by not paying a PST.
This is a good thing.
When folks have more of their own money in their own pockets, good things can happen.
That $80 in savings could buy a Christmas tree for a family or pay for an entire turkey dinner with money left over for a couple of bottles of wine. Gift-wise, with an extra $80, many parents could buy the new video game or bike their children had been asking for.
Saving money makes giving to charity easier, too, with some folks able to buy toys for a local toy mountain or put some extra jars of peanut butter in the food bank hampers. Albertans donate the most to charity compared to all other provinces, with an average annual donation of $2,875.
Alberta is the only province that enjoys freedom from a PST.
Even if only half of the populations of the other provinces participate in holiday shopping, the tax costs are eye-popping.
Folks in the four Atlantic provinces are hit the hardest, with shoppers shelling out about $113 extra each in their PST.
The provincial governments in Atlantic Canada charge a 15 percent Harmonized Sales Tax on items such as toys, decorations, electronics and candy. There's a 10 percent provincial portion and a five percent federal portion of the HST.
There's even sales tax charged on Christmas Trees, resulting in Grinchy higher costs, with folks paying out about $144 million in PST across the region.
The tax take is slightly less Scroogey in Ontario, with a PST of eight percent, costing each shopper about $90 over the holiday season, with the provincial government raking in about $675 million.
Holiday shoppers in Quebec are paying about $112 each with a provincial tax rate of 9.9 percent and the government scooping up about $470 million.
Manitobans are paying about $80 each with a Retail Sales Tax of seven percent, shovelling about $55 million into government coffers.
In Saskatchewan, Santa's little helpers will pay about $68 each due to their six percent PST, costing taxpayers about $40 million.
British Columbia does not yet hit its candy with seven percent PST, but shoppers there will still pay about $71 each, collecting about $188 million for the government.
While Albertans can enjoy the savings of not having a PST, they must remain vigilant against one being pushed on them.
Academics, politicians and talking heads have been urging the government to impose a PST on Albertans for years. The pressure is always there.
That's why it's good Premier Danielle Smith has rejected imposing a PST on Albertans by signing the Canadian Taxpayers Federation pledge, which reads:
"As Premier of Alberta, I will never impose a Provincial Sales Tax (PST) and I will not raise taxes."
Alberta also has the Taxpayer Protection Act, which requires a government to win a referendum asking Albertans if they want a PST before imposing one.
With the suspension of the provincial fuel tax, a reduction in income tax, and a big paydown on the debt, Alberta taxpayers have much to be happy about.
They can add having an extra $80 saved by not having a PST over the holiday shopping season to the Nice List.
Kris Sims is the Alberta Director for the Canadian Taxpayers Federation.
For interview requests, click here.
---
The opinions expressed by our columnists and contributors are theirs alone and do not inherently or expressly reflect the views of our publication.
© Troy Media
Troy Media is an editorial content provider to media outlets and its own hosted community news outlets across Canada.