The salary value of the jobs under threat is worth about $219 billion annually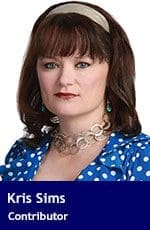 When the federal government writes down its plans for Alberta, we should take a close look.
Prime Minister Justin Trudeau's Just Transition plan could have a deep impact on Alberta's energy, farming, construction and trucking.
Details are murky, but based on what we do know, Just Transition could cost thousands of jobs and billions of dollars.
A ministry memo obtained by Blacklocks Reporter outlines the "uneven impact" it could have:
"The transition to a low carbon economy will have an uneven impact across sectors, occupations and regions and create significant labour market disruptions," the memo reads.
"We expect that larger scale transformation will take place in:
"Agriculture (about 292,000 workers or 1.5 percent of Canada's employment),
"Energy (about 202,000 workers or one percent of Canada's employment),
"Manufacturing (about 193,000 workers or one percent of Canada's employment),
"Building (about 1.4 million workers or seven percent of Canada's employment) and
"Transportation sectors (about 642,000 workers or three percent of Canada's employment)."
With the kinds of jobs expecting a "larger scale transformation," the plan could be named Just Break Alberta.
Statistics Canada says about 140,000 people work in Alberta's energy sector, about 40,000 work in agriculture and about 40,000 in trucking.
The feds say the jobs listed are the totals for categories, not ones that would necessarily be turned inside out by the plan.
That's not very comforting for farmers, energy workers, truckers and many others. That's especially true when they look at comments the prime minister has made in the past.
In 2017 Trudeau stated, "we can't shut down the oilsands tomorrow; we need to phase them out."
Taxpayers should also feel uneasy about the price tags tossed around in that federal memo.
"We have been particularly interested in the approach taken by Scotland, as it is looking at just transition from a broad, economy-wide perspective," states the memo.
And oi, is it expensive!
"The Scottish government created the Just New Deal (2020): £3 billion package of investments from the Scottish National Investment Bank in order to attract just finance. Additional 2020-21 measures include £1.6 billion to improve building efficiency and tackle fuel poverty; £100 million Just Job Fund; £60 million to help industrial/manufacturing sectors decarbonize and diversify," the memo reads.
That cost is equivalent to C$7.9 billion, while Scotland has a population of five million people. Adjusted for our population, that would be about a $57-billion hit for Canadian taxpayers.
And that's just the direct cost to taxpayers.
The jobs listed in the memo as "significant labour market disruptions" total more than 2.7 million positions.
The salary value of those jobs is worth about $219 billion annually.
If just a fraction of these jobs was destroyed or had to be replaced with taxpayer subsidies, Albertans and taxpayers couldn't afford it.
Alberta got the memo, and we should just say no to Just Transition.
Kris Sims is the Alberta Director for the Canadian Taxpayers Federation.
For interview requests, click here.
---
The opinions expressed by our columnists and contributors are theirs alone and do not inherently or expressly reflect the views of our publication.
© Troy Media
Troy Media is an editorial content provider to media outlets and its own hosted community news outlets across Canada.