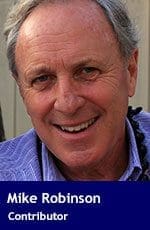 Way back in 2003, urban planning guru Richard Florida was in Calgary to lecture on creative capital, the emerging millennial wave and the new cool concept of Bohemian index.
Big cities like Vancouver, Calgary, Toronto and Montreal were going to become the new nirvana as a wave of musicians, artists, designers, architects, writers and information technology freaks swarmed in from the hinterlands with their hip visions of a new urban future.
It was up to us older dudes to get with the trend line and welcome the buzz. We learned new phrases like "startup culture-clusters," "hot desks," and "the rise of the creative class."
The next economy was going to be characterized by knowledge workers. And the message was clear for civic leaders: promote four-Starbucks intersections, install bike lanes and bike-share stations overnight, and promote inner-city density, especially of the pediment-based and slender-glass-condo tower variety. The word "Vancouverism" was coined to collectivize these attributes.
But Vancouverism's outcome was different than its forecast. Condo clusters replaced startup clusters. Affluent investors from abroad, many with money to hide for various reasons, swarmed into our key cities, not to create but to buy. Persistent and historically low interest rates encouraged housing speculation, and prices rose accordingly. And rose. And still rise.
Yes, we got the bike lanes, but we also got lines of Lamborghinis, Lotuses and Porsches, driven by 18-year-old oligarch-sibs racing down Vancouver's Hornby Street on Tuesday afternoon.
In many respects, because of our immigration and interest-rate policies, we got the consumptive class instead of the creative class.
The culturally creative millennials, at least the homegrown variety, have had to suck up the meagre benefits that offset their daily reality.
Try starting a family with $2,500 monthly rent for 800 square feet of condo in the Olympic Village (aren't the granite countertops lovely?). Try making a down payment on a $1-million Vancouver Special with a family income of $70,000 a year. Try opening an art gallery with lease payments of $8,300 a month, with common area maintenance payments on top of the lease. Ask what your walk-in traffic looks like when 50 percent of the surrounding condos are vacant for 90 percent of the year?
If you live in a major Canadian city exhibiting the above pathology and are a baby boomer, ask yourself, "How many friends have adult children starting out with inner-city condos or small houses in family-based suburbs?"
The only ones I know are heavily subsidized by the bank of Mom and Dad.
Next ask yourself, "Where are the millennials you know living?"
My answer: In Canmore, in Fernie, on Bowen Island, in Nanaimo, in Powell River, in Sechelt, in Gibsons, in Squamish and on Haida Gwaii. Increasingly, they're residents of small towns where they can actually own or rent a house.
The big cities are markets for their products; places to visit but not to live.
These 'country creatives' are broadly diverse in their interests and abilities. They're small business owners, arborists, back-country hike leaders and fishing guides, painters and sculptors, tattoo artists, writers, researchers, online and community college educators, grant writers, event planners, market gardeners, cottage custodians, volunteer co-ordinators and musicians. Many are several of the above.
They call it, "Cobbling together a living."
They're mutually supportive, rigorously analytic about their situations, and share a cynical sense of humour about the consumptive class and urban life.
They have also just been discovered by Florida, whose latest book is The New Urban Crisis: How Our Cities are Increasing Inequality, Deepening Segregation, and Failing the Middle Class – And What We Can Do about It (2017).
While Florida argues for urban policy to enable the creative classes to retake the condo towers that are their right, I don't think it will happen overnight. Rampant gentrification and newcomer affluence are too well established to succumb quickly to well-intentioned policy tweaks. And first we must elect Green Party politicians who care.
Meanwhile the early smart money is moving out of town. Michael Audain's magnificent new art gallery is in Whistler. The much-vaunted new Vancouver Art Gallery is still a parking lot. It's where my out-of-town millennial friends pick up their Evo car shares when they come to Vancouver.
Mike Robinson has been CEO of three Canadian NGOs: the Arctic Institute of North America, the Glenbow Museum and the Bill Reid Gallery. Mike has chaired the national boards of Friends of the Earth, the David Suzuki Foundation, and the Canadian Parks and Wilderness Society. In 2004, he became a Member of the Order of Canada.
---

The views, opinions and positions expressed by columnists and contributors are the author's alone. They do not inherently or expressly reflect the views, opinions and/or positions of our publication.