Reading Time:
4
minutes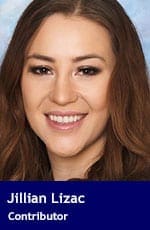 On Thursday, Encana Corp. dropped a major bombshell on Canada's energy industry – the company plans to move its headquarters to the U.S. early next year, and to rebrand under a new name. Who can blame them?
The new name – Ovinitiv Inc. – drops the reference to Canada in their corporate branding.
Encana evolved from North America's oldest oil and gas producers. During Canada's initial settlement, the federal Crown denoted certain sections of land to railway companies to facilitate trade and ease of travel across the country. Canadian Pacific Railway was one of the largest of these railway companies. Its introduction into the energy industry was accidental, facilitated by a discovery of natural gas in the process of drilling a water well for the company's railway workers in 1883.
Since their inherent value was not yet fully understand, the Crown, in these grants to the CPR, did not reserve for themselves the mines and minerals underlying these denotated sections of lands, as they do now. In the coming years when the value of these substances was discovered, CPR had discovered they had hit a gold mine, literally.
This prompted the company to form Canadian Pacific Oil and Gas Company (CPOG) in 1958, then merging with Central-Del Rio Oils to form PanCanadian Energy in 1971. PanCanadian later merged with Alberta Energy Corporation to form Encana.
In 2018, EnCana produced approximately 89,000 boed (barrels of oil equivalent per day) of petroleum and more than one billion cubic feet per day of natural gas. Today, it employs more than 2,000 people, and are headquartered in Calgary. It holds significant assets all over North America, among them the massive oil-rich Permian Basin in Texas, and the Montney, an enormous yet unconventional oil and gas basin located in Western Canada.
It was also one of the first producers to utilize horizontal drilling techniques, a fairly new alternative to vertical wells. Today, this efficient technique is becoming more and more popular and is used to achieve a greater production yield from the targeted reservoir.
One would have to be naïve to think that every oil and gas producer in Canada hasn't entertained the idea of distancing themselves from Canada's stunted energy industry.
Like Encana, for example,TransCanada Corp. abandoned the reference to Canada in corporate branding, opting for the name TC Energy Corp. And among many other E&P companies, Conocophillips recently sold several Canadian assets and directed these proceeds to other countries.
---
Canada's sad march to energy industry oblivion by Gwyn Morgan
---
Although Encana claims that this move is not related to the results of the recent federal election, one has to ponder why, with Canada boasting four times the proven oil reserves of the U.S., so many Canadian companies are divesting from their roots and heading south.
I suggest that the increased bureaucracy and stringent regulations placed on the Canadian resource sector are to blame.
In the last couple years, getting any pipeline built in Canada has been a tremendously tedious and, so far, failing effort. Without sufficient pipeline capacity, the energy industry cannot readily export their products.
Bill C-48, which recently received Royal ascent and is appropriately dubbed the "tanker ban," excludes ships that carry more than 12,500 metric tons of oil from waters off the north of B.C.'s coast – another handicap to Canada's energy exports. It is ironic that the coast of B.C. is also the largest coal port in North America. Let's not forget that, in a unit-to-unit comparison, coal is responsible for twice the greenhouse gas emissions of oil.
Another law, Bill C-69, or the Impact Assessment Act, imposes new environmental assessment measures on Canada's resource sector. It amounts to not much more than a partisan hack in which energy companies must jump through inter-sectional identity hoops to win the right to proceed with vitality important projects – projects that are in the economic interest of the entire country.
As Canada's energy industry is slowly killed by virtue signals, foreign investor companies have ditched US $30 billion in Canadian energy assets. Investor sentiment is at an all-time low.
It's hard to say the impact that this will have on the Canadian energy industry. Encana claims the move will not impact Calgary-based jobs. Yet, its move underscores the fact that Canada is increasingly becoming an unfavourable environment for energy companies.
Why are all of these lifelong Canadian companies ditching their roots and divesting elsewhere? Not for lack of resources, that's for sure, but in a country that is hellbent on choking out any last flicker of opportunity in the energy industry, who can blame them?
Jillian Lazic is Land Manager at Anova Resources Inc.
Jillian is a Troy Media contributor. Why aren't you?
---

The views, opinions and positions expressed by columnists and contributors are the author's alone. They do not inherently or expressly reflect the views, opinions and/or positions of our publication.