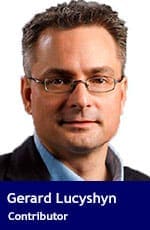 With an estimated 1.6-plus-trillion cubic feet of natural gas under foot, Nova Scotian policy-makers are choking out economic growth potential with bad public policy.
Their hasty decisions regarding the not-so-new technology of hydraulic fracturing (or fracking, which has been around since the 1950s) were justified by claiming to have been based on incomplete, unavailable or unobtainable information.
It appears the fear of the unknown sent policy-makers retreating to a better-safe-than-sorry policy on fracking. This type of politically-fuelled phobic-thinking continually smothers the economic potential of Nova Scotia. It contributes to its economic woes and costs Nova Scotians millions of dollars a year in opportunity costs.
In 2014, the Wheeler commission published the Report on Nova Scotia Independent Panel on Hydraulic Fracking. The commission's mandate was to assemble a panel of experts, conduct public consultations, and perform a literature review on the health and socio-economic impacts of hydraulic fracturing. The commission was intended to help provincial policy-makers make an informed decision on the future of fracking in Nova Scotia.
The 387-page report concluded "that the province is not able to make fully informed decisions either for or against the development of unconventional gas and oil resources by hydraulic fracturing at the present time."
Despite the inconclusive nature of the report, the commission proposed four scenarios if Nova Scotia engaged in fracking. Using "reasonable assumptions drawn from analogous geologies," the commission's lower-medium scenario proposed drilling 100 wells a year over 40 years. This modest plan would yield $1 billion in annual spending, of which approximately $333 million a year would be directly spent in Nova Scotia's economy. It would mean the creation of 750 to 1,500 full-time jobs across Cumberland, Colchester, Harris and Pictou counties.
The commission said that due its "funding constraints" it was unable to model the costs of externalities in as much detail as the potential benefits. Further modelling was recommended as an immediate research priority. This seems to never have occurred.
The range of potential externalities the commission examined included exposure to toxic materials, contamination of drinking water sources, atmospheric exposure and mental health.
Fracking has been around for at least 60 years, yet the commission indicated it didn't have sufficient funding to further examine these externalities and that such impacts are not known.
But the commission did report that it was unable to find any long-term and cumulative public health impacts and found "no evidence of catastrophic threats to public health in the short-to-medium term that would necessitate the banning of hydraulic fracturing outright."
It appears a simple listing of a "range of potential unquantified economic costs that could accrue" was sufficient for policy-makers to continue the ban.
In the meantime, policy-makers need to consider at least one quantifiable economic cost: the opportunity cost of banning fracking. Alarmist decision-making and inconclusive findings of the commission have cost Nova Scotians at least $333 million a year in lost spending.
Since the commission's report five years ago, the ban on fracking has choked nearly $2 billion out of the Nova Scotia economy, along with 750 to 1,500 full-time jobs across four counties.
Gerard Lucyshyn is the vice-president of research and a senior research fellow for Frontier Centre of Public Policy.
---

The views, opinions and positions expressed by columnists and contributors are the author's alone. They do not inherently or expressly reflect the views, opinions and/or positions of our publication.