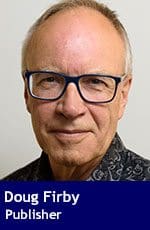 Venerable U.S. motorcycle maker Harley-Davidson today unveiled what it is calling the most ambitious product and customer service overall in the company's history.
As its traditional customer base of boomers age and hang up their riding boots, Harley is dramatically shifting its focus by providing electric motorcycles, small-displacement and lighter machines and announcing plans to open retail outlets in urban centres, rather than the suburban locations it has focused on in North America.
"This is huge, really huge," said Karen Mayberry, manager marketing projects for Harley-Davidson Canada.
Remember those noisy, heavy and lumbering hunks of metal from Milwaukee? Purists need not fear – they'll be around for the foreseeable future as the company commits to continue innovating in the heavy and tourist bike segments. However, they will be a smaller portion of the overall product lineup.
The plan, which rolls out between now and 2027, sees Harley presenting its most comprehensive lineup of motorcycles, competing in many of the largest and fastest growing segments with a full portfolio of motorcycles across a broad spectrum of price points, power sources, displacements, riding styles and global markets, the company states.
New to the company is a modular 500cc to 1250cc middleweight platform of motorcycles, starting with the company's first Adventure Touring motorcycle, the Harley-Davidson Pan America 1250, a 1250cc Custom model and a 975cc Streetfighter model. They will being to arrive in 2020.
Building on its investments in India, the company is working with a partner there to build small-displacement (250cc to 500cc) motorcycles for Asia emerging markets.
And Harley announced it will finally put is long-developed LiveWire electric motorcycle into production in 2019. It is to be the first in a series of electric bikes designed to establish the company as the leader in the category.
"The electric lineup is inspiring," said Mayberry.
For customers, Harley also announced it is expanding its ecommerce options and playing with new retail formats – including smaller, urban storefronts. The goal is expose the brand to urban populations and drive sales of both the new motorcycles and its ubiquitous apparel lineup.
The company plans to fund what it calls the More Roads to Harley-Davidson program through cost reduction and reallocation of previously planned investment. It is planning an operating investment through 2022 of US$450-$550 million and capital investment through 2022 of US$225-$275 million. It projects the program to generate more than $1 billion of incremental annual revenue in 2022 as compared to 2017.
For decades, Harley-Davidson has anchored its profitability on appealing to mostly male North American riders with a premium brand of heavy touring motorcycles, and through a lineup of branded clothing that made its owners look cool, even if they didn't own a motorcycle.
The company's fortunes have dropped, however, as its traditional customer base has aged. On July 24, it reported a 6.4 percent drop in quarterly profit as demand for its bikes dwindle. Revenue from motorcycles and related products fell 3.3 percent to $1.53 billion.
Overseas sales edged up, although the company warned that new European Union tariffs would squeeze its operating margins. International shipments rose 2.4 percent to 29,546 motorcycles in the quarter.
Harley found itself entwined in controversy in early July, as U.S. President Donald Trump angrily lashed out at it for announcing it would shift some of its production to Europe in reaction to the EU tariffs.
"I've done so much for you, and then this," Trump tweeted. "Other companies are coming back where they belong! We won't forget, and neither will your customers or your now very HAPPY competitors!"
Veteran political commentator Doug Firby is president of Troy Media Digital Solutions and publisher of Troy Media.
For interview requests, click here. You must be a Troy Media Marketplace media subscriber to access our Sourcebook.
---

The views, opinions and positions expressed by columnists and contributors are the author's alone. They do not inherently or expressly reflect the views, opinions and/or positions of our publication.