Ford government announces intention to purchase three new state-of-the-art train sets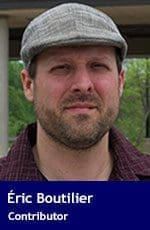 The government of Ontario may have finally taken its first real tangible step forward to make passenger rail service in the northeast a reality.
The Associate Minister of Transportation, Stan Cho, and his ministerial colleagues – Victor Fedeli (MPP for Nipissing), George Pirie (Timmins) and Graydon Smith (Parry Sound-Muskoka) – were among those who announced an investment of $139.5 million for the purchase of three new state-of-the-art train sets.
These diesel locomotives and rail coaches will be manufactured by the Siemens Company over the next few years.
They are supposed to be environmentally friendly and equipped with spacious seating, storage areas on board, galley-style food services, built-in wheelchair lifts, accessible washrooms, audio-video passenger information systems and yes, even Wi-Fi.
This is potentially significant because there haven't been that many passenger rail projects in Canada (outside of the big cities or the Québec-Windsor corridor) which have moved past the phase of studying it endlessly.
So, credit where credit is due.
It's a positive step forward, and if the Ford government is sincere with its commitment to restoring the Northlander, it could mean many more milestone announcements to come during their second term in office.
Let's not get ahead of ourselves, though.
Metrolinx and Ontario Northland still have a lot of work to do before anyone can even think about lining up to purchase tickets.
Among other things, the rolling stock needs to be climate tested. We don't want to find ourselves in a situation where the equipment just isn't suited for the North's frigid winter temperatures.
A track usage agreement with CN Rail (south of North Bay) needs to be signed. Additional capacity on the Bala Subdivision (south of Washago) and an on-time performance clause wouldn't hurt either.
Some of the station facilities either need to be rebuilt or touched up. Track upgrades may also be required in some areas.
In the associate minister's own words: "This is an ambitious goal on timelines for having rail service restored."
It might help explain why the goalposts seem to be perpetually moving. What initially was supposed to be no later than the end of the Ford government's first term in office has shifted to 2024, 2025, and now late 2026 … potentially.
I also can't help but notice there doesn't seem to be a contingency plan – at least one that is publicly known – in the event of delays or disruptions in the supply chain. The Eglinton Crosstown and Ottawa West LRT (Light rail transit) projects have suffered from a number of setbacks and/or cost overruns.
If faced with the same difficulties, will the province once again postpone the reintroduction of the Northlander?
Furthermore, does the government think it should be above public scrutiny?
Twice I've filed freedom of information requests for additional info on the province's northeastern passenger rail proposal, and twice now, I've been denied in full.
There's no question that the public has an appetite for travelling safely, comfortably and reliably to and from their home communities. A decade without train service is long enough of a wait.
Based on how many times the politicians have stated they're bringing back the Northlander, you'd think it was a fait accompli.
However, it's a tad premature to celebrate its imminent return to service.
We're not out of the woods yet, and if the Toronto Maple Leafs have taught us anything during the last half-century, it's that you should never plan the parade until you've crossed the finish line.
Éric Boutilier is the founder of Northern Tracks Blog.
For interview requests, click here.
---
The opinions expressed by our columnists and contributors are theirs alone and do not inherently or expressly reflect the views of our publication.
© Troy Media
Troy Media is an editorial content provider to media outlets and its own hosted community news outlets across Canada.