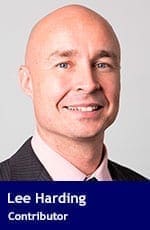 If Brett Wilson were still taking business pitches on Dragons' Den, he would never partner with Canada's trade negotiators. During a recent television interview, he openly wondered whether the negotiators were "delusional, naïve or stupid."
It seems he settled on stupid, saying: "Right now, we're trying to build on this social agenda of respect and dignity and this global perspective which is borderline stupid. … The environmental agenda or the gender equality agenda or any other agenda that we are putting on the table, [with trade] we're talking about a business agenda. We aren't naive, we're stupid."
Prime Minister Justin Trudeau, dubbed "selfie king" by Wilson, seems proud to tout Canada's insistence on injecting social agenda issues into economic negotiations. "Progressive trade is possible," Trudeau stated, pointing to the recently rehashed Trans-Pacific Partnership. It's not entirely clear whether "progressive" agendas actually represent progress but it's even harder to establish that such agendas are promoted in the TPP.
The federal government says the new TPP is socially superior to the former deal, which encompassed 12 nations until the United States withdrew a year ago. The agreement includes the protection of cultural industries from competition, similar time frames for generic drugs to appear in the marketplace and no new powers for foreign companies to sue Canada. In other words, Canada managed to save a portion of its existing sovereignty while calling the agreement "progressive." The final claim includes "fully enforceable" chapter on labour and the environment. Details are sketchy because the full text has not yet been released.
Nevertheless, such details are an important concern for industry leaders because they assess deals on financial impacts. Access to the Japanese market will be a boon for Canadian pork, beef, grain and lumber producers. Meanwhile, the auto and steel industries fear increased competition from nations with cheap labour.
"There is nothing remotely progressive about the TPP," said Unifor president Jerry Dias, who may soon have fewer auto workers among its 315,000 members. His comments prove that even progressives care more about jobs for workers and money from union dues than such nebulous social goals as gender equity and outrageous environmentalism.
This is not to say that Trudeau has no domestic allies. John Manley, a former Liberal cabinet minister who heads the Business Council of Canada, told reporters in Davos, Switzerland, "By saying Canada is part of TPP – without saying so – the prime minister is saying: 'I am not Donald Trump,' and that is a good thing."
How strange. Through this progressive but non-progressive trade agreement, Canada has said that Trudeau is no Trump. And it's bizarre to suggest that this is good in terms of trade negotiations given that Trump is in a league of his own when it comes to success at The Art of the Deal.
The Trudeau approach, where values are more important than practicality, seems poised to sink the North American Free Trade Agreement (NAFTA). In January, Canada was compelled to tattle to the World Trade Organization about its greatest trading partner – the U.S. The complaint listed 200 incidents of anti-dumping and anti-subsidy duties from the U.S., even though the overwhelming majority of these incidents had nothing to do with Canadian trade.
"Canada's complaint is bad for Canada," said U.S. trade representative Robert Lighthizer. "Even if Canada succeeded on these groundless claims, other countries would primarily benefit, not Canada." In fact, if acted upon, these complaints would lower Canada's share of American imports of steel, aluminum, lumber and paper. As it is, Lighthizer called the move "a broad and ill-advised attack on the U.S."
For his part, Wilson has no intention of attacking the United States. In fact, the part-owner of the Nashville Predators is ready to invest even more there. Let's just say that lower taxes and reduced regulations outweigh his uncertainty over the future of NAFTA.
As for Canada's other big trade negotiation – with China – Wilson sounds as frustrated as a football fan watching his team repeatedly drop the ball. "[In China] they're building 1,600 … coal-fired power plants right now, and we're saying we're going to reduce greenhouse gases with our carbon tax. And they expect China to respect what we are doing. They don't care."
Canada is trying to include politically correct values in trade deals. Political correctness can never be the foundation of an economic deal, especially when it involves countries that don't care about such social policies.
Wilson may be right when he says it's "delusional, naïve or stupid" to make carbon emissions and gender equality the integral components of such negotiations.
When will Canadian trade negotiators understand that?
Lee Harding is a research associate at the Frontier Centre for Public Policy.
---

The views, opinions and positions expressed by columnists and contributors are the author's alone. They do not inherently or expressly reflect the views, opinions and/or positions of our publication.