The CEO-to-worker pay gap is now 243 times more than the average worker's pay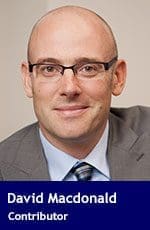 You could call it the breakfast of champions: by 9:43 a.m. on January 3, the average best-paid 100 Canadian CEOs already made $58,800 – that's what the average Canadian worker will toil to earn in an entire year.
High-rolling CEOs' pay packages come from their ability to maintain a market lock on a Canadian economy that is increasingly defined by monopolies and lack of competition. From grocery stores to gas prices, the Canadian economy is full of concentrated power. And the people at the top of that food chain – CEOs – are reaping the rewards.
The latest data shows that CEOs broke every single compensation record in the book in 2021: the 100 richest company bosses took home an average of $14.1 million each. That shatters the previous all-time record of $11.8 million in 2018.
CEOs make most of their money from bonuses, which are linked to things like company revenue or profits, not salaries. This year corporate profits are at a historic high – and so are CEO bonuses.
It would be one thing if workers were receiving equally generous pay increases as the country's highest-paid CEOs are enjoying, but that's nowhere near the case: the CEO-to-worker pay gap is now 243 times more than average worker's pay, smashing 2018's previous record of 227 times.
The hard reality is that workers' wages are being eaten up by inflation while major corporations and their CEOs are profiting from it. When profits go through the roof, CEO bonuses go through the roof. As a result, inflation has been an important driver of CEO pay.
In contrast, inflation has been bad for workers: the average private sector worker saw their pay fall by 1.8 percent once you include inflation.
So what can we do about it? In an economy that is decidedly rigged in favour of the CEO class, the federal government has a lot of room to restore fairness to Canada's tax system.
In practice, that means bringing in measures like closing the capital gains tax loophole, which allows CEOs to pay half the taxes when they sell their company shares.
Secondly, the top tax bracket on wages in Canada is low, historically speaking: it's between 20 and 30 percent lower than in the 1950s and '60s. It's time to raise marginal taxes on Canada's richest.
That additional revenue could be pressed into service: it could be used to fix Canada's healthcare system, which is tearing apart at the seams under the pressure of the pandemic; it could be used to create more publicly available affordable housing units; it could invest in future generations by making post-secondary education more affordable.
Beyond income taxes, it's time to talk about implementing a wealth tax. Massive pay packages year after year build up to an even bigger gap in net worth. Even a modest wealth tax of one or two percent on the wealthiest Canadians could raise tens of billions of dollars to reinvest in more adequate income supports for the poor and better social and public services for everyone.
To do anything less is to simply close our eyes to worsening income inequality, which is feeding growing discontent among many Canadians. Fixing our gaze on the rising fortunes of the richest CEOs in Canada isn't just about restoring tax fairness – it's about ensuring a stable democracy where the system works in favour of the majority, not the privileged few.
David Macdonald is a senior economist at the Canadian Centre for Policy Alternatives.
For interview requests, click here.
---
The opinions expressed by our columnists and contributors are theirs alone and do not inherently or expressly reflect the views of our publication.
© Troy Media
Troy Media is an editorial content provider to media outlets and its own hosted community news outlets across Canada.