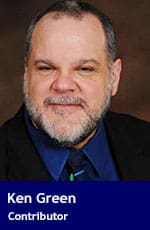 The decision to nationalize the Trans Mountain pipeline is not a victory, it's a failure.
Back in April, Kinder Morgan announced it was halting all "non-essential" operations on its Trans Mountain expansion pipeline project pending an establishment of certainty that the project would continue despite entrenched opposition by the British Columbia government.
In a news release on April 8, Kinder Morgan CEO Steve Kean said, "If we cannot reach agreement by May 31, it is difficult to conceive of any scenario in which we would proceed with the project."
On Tuesday, just two days before Kinder Morgan's drop-dead date for certainty, Finance Minister Bill Morneau announced that the federal government will buy the project outright for $4.5 billion. The government plans to manage the construction of the pipeline through a Crown corporation, with an expectation of selling it or otherwise transferring ownership of the pipeline to the private sector in the future.
This announcement will certainly come as good news for some people: oil producers, construction companies, skilled workers and governments who will see revenues from oil sales grow with added production.
But the nationalization of a project with massive profit potential is an admission that Canada's regulatory system is badly – if not entirely – broken. After a five-year (or longer) regulatory assessment to ensure the protection of Canada's environment, Kinder Morgan spent $1 billion and still faced months to years of delays due to court action and social protests.
The federal government still faces obstacles:
B.C. Premier John Horgan has said the nationalization doesn't allay his concerns over the pipeline and he will continue his legal campaign to obstruct it.
Aboriginal groups and environmentalists who oppose the pipeline have also said they will continue to oppose it.
The signal this sends to potential investors in Canada is breathtaking.
While the federal buyout might salvage some of the expected value of the project, the nationalization of the project is far from an ideal solution. The federal proposal turns what should have been a private project – risking private funds to generate private earnings – on its head.
Instead, taxpayers (whether they oppose the pipeline or not) will take the risk of failure should the project's building costs exceed budget, timelines drag out and/or projected earnings not pan out as expected.
It's also unclear who will reap the benefits, as the government has not specified who will buy the project while it's being built or once it's completed. Morneau mentioned the potential for First Nations to assume ownership or the Canada Pension Plan, but details were not offered.
Nor do we know how taxpayers will be repaid for this new "investment."
It's absolutely critical that Canada finds a way to fix a badly broken regulatory approval system. While the Trans Mountain expansion project is needed, it would have been far better if the normal order of good governance had worked.
In a healthy regulatory system, a company proposes an activity, it's deemed safe by a reputable governmental entity, approved by the government and gets built.
We need to get back to that formula, for the sake of Canadians.
Kenneth Green is senior director of natural resource studies at the Fraser Institute.
---

The views, opinions and positions expressed by columnists and contributors are the author's alone. They do not inherently or expressly reflect the views, opinions and/or positions of our publication.