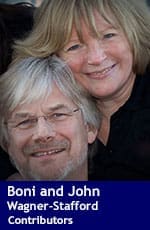 For many would-be entrepreneurs, the only thing standing between them and a booming business is an idea. What product or service? What market? What niche? And, what problem is the idea going to solve? It's the million-dollar question, but only half the equation. What about aligning the idea with the skills, knowledge, passion and character of the founder?
As we sat in the audience during a Toronto Franchise Show presentation a few years back, franchise expert Gary Prenevost told the crowd that loving the taste of ice cream isn't a good enough reason to start up an ice cream shop. Why not? Because you'll end up spending the bulk of your time on administration and managing the part-time work schedules of students, rather than enjoying North America's second favourite dessert.
Kelly Niessen knows first-hand the challenge of coming up with a business idea that has traction. No amount of workshops, books read, meetings with business leaders or research produced a viable business idea for the Simon Fraser University MBA grad and former telecommunications sales executive. Finally, in 2005-6, she decided to become a business owner by acquisition, instead of inception. She focused on her functional skill set to make sure the business she was buying was going to be a fit with her knowledge, experience and skills.
"It wasn't enough! The miss was the culture and the passion," Niessen explains. The business she bought and worked so hard to match with her own carefully analyzed abilities failed a few years later.
Niessen is now co-founder of KANDY Outdoor Flooring, a brand that expands home experiences with service, quality, and choice in new outdoor flooring for condo balconies. How, exactly, did she come up with the idea for KANDY?
"I didn't come up with my business idea. It came to me," says Niessen. "My husband and I bought a condo in 2010 and were unable to find anyone who could help us spruce up our ugly, concrete condo balcony. After months of research, I knew there was nobody out there addressing our need. The thought of turning that into a business literally came to me in the middle of the night."
Niessen's story highlights several of the best pieces of advice around generating a solid business idea:
It can take dozens, maybe hundreds, of ideas before a winner shows up
Some of the best ideas come from personal experience with a market gap, e.g. you have a need or a desire for something that doesn't exist in the market today
If the idea isn't unique, then the method, process, or result must be far better than anything anyone else is currently doing, and
An idea's success depends more on how it aligns with the founder's passion, culture and interest, rather than on his/her functional skill and experience.
Robert Tucker, author of Driving Growth Through Innovation, has written that many of the best ideas behind game-changing products like digital x-rays, hybrid cars, and bio-degradable plastics were simply coincidences, or "happy accidents", rather than the result of a methodical and structured innovation process. Corporations wanting to up their innovation game still struggle no matter how many task forces, systems or processes they put in place to foster idea generation.
"Creative, game-changing ideas will always have an element of serendipity to them, and will never be producible on demand," Tucker writes in his article Seven Strategies for Generating Business Ideas.
Serendipity certainly played a role in the idea for KANDY Outdoor Flooring. "If we didn't buy that particular condo at that particular time, the idea wouldn't have come," says Niessen. "It was circumstantial, completely random."
Between them, Boni and John Wagner-Stafford have five decades of experience as entrepreneurs and/or providing consulting services to other small businesses across Canada. Their latest book is Rock Your Business: 26 Essential Lessons to Plan, Run, and Grow Your New Business From the Ground Up.
---
The opinions expressed by our columnists and contributors are theirs alone and do not inherently or expressly reflect the views of our publication.
© Troy Media
Troy Media is an editorial content provider to media outlets and its own hosted community news outlets across Canada.