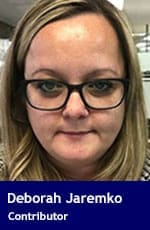 The outlook for Canada's extra-low emissions Woodfibre LNG project just got even stronger.
A new $1.5 billion investment by Enbridge builds on momentum following the April milestone of notice to proceed being issued to the project's main contractor.
"Woodfibre is now essentially assured to go ahead with the recent announcement," says Thomas Liles, vice-president with Oslo-Norway-based consultancy Rystad Energy.
Enbridge CEO Al Monaco calls the $5.1 billion project "a really exciting ground floor opportunity" in Canadian LNG.
"We see a huge opportunity here for Canada to materially ramp up LNG exports," Monaco said during the company's second-quarter results call.
"The economic benefits are obvious, but also for Canada to play a leading role in improving global energy security and reducing GHG emissions beyond our own borders.
"Even put aside today's frothy global LNG market, the west coast is highly competitive in any future energy scenario that we see."
Enbridge will become a 30 percent owner alongside Woodfibre LNG, a subsidiary of Singapore's RGE Group. The natural gas for the project will be sourced from Pacific Canbriam Energy, another RGE subsidiary.
Monaco said Enbridge's pipeline system in B.C. already carries production from Pacific Canbriam's operations.
To reach the Woodfibre site on traditional lands of the Squamish Nation, utility FortisBC will expand its connection to Enbridge's T-South pipeline.
In 2015, the Squamish Nation issued Woodfibre the only non-treaty Indigenous environmental assessment certificate for an LNG project in Canada.
It is smaller scale among global LNG projects, at 2.1 million tonnes per year. That compares to 14 million tonnes per year at the LNG Canada project under construction in Kitimat.
Woodfibre is expected to start exporting Canadian natural gas in 2027, and Monaco sees it as a platform for more LNG opportunities.
"Woodfibre connects to our upstream pipes … and anchors their expansion," he said.
"What we really like is that it will be among the lowest emission facilities in the world, at less than 0.04 tons of CO2 equivalent per ton of LNG delivered."
That's lower than the bar of 0.15 percent per tonne expected to be set by LNG Canada when it is up and running in 2025.
The global average is 0.35 percent per tonne, according to Oxford Energy Institute.
Deborah Jaremko is director of content for the Canadian Energy Centre, an Alberta government corporation funded in part by taxes paid by industry on carbon emissions.
For interview requests, click here.
---
The opinions expressed by our columnists and contributors are theirs alone and do not inherently or expressly reflect the views of our publication.
© Troy Media
Troy Media is an editorial content provider to media outlets and its own hosted community news outlets across Canada.