And don't forget to always present yourself as the solution to the company's problems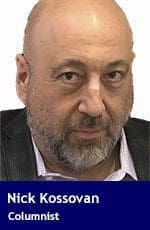 Every job exists to solve a problem, to respond to an employer's need.
For example, the purpose of accounting is to accumulate and report on a business's financial information regarding performance, financial position, and cash flow. Using this information, the company's leadership makes business management decisions, investors decide whether to invest in the company, and financial institutions decide whether to lend it money.
You should keep in mind the reason(s) the position you're interviewing for exists, and ensure you're checking off the following to have a successful interview:
Know the company and, ideally, your interviewer's story.
Prepare for the two questions you'll be asked.
Present yourself as the solution to the company's problem(s).
Have questions.
In this column I'll discuss being prepared for the two questions your interviewer will surely ask you:
First Question: "Walk me through your resume." or "Tell me about yourself."
You're being asked, "What is your career story?" This is the most critical question you'll be asked in an interview, so know your career story and be able to deliver it flawlessly! Your career story will either turn your interviewer on, or off.
Interviewers ask for a candidate's career story to determine whether or not they are worth investing time in and gauge how well they can articulate who they are. Therefore, you want to tell your career story in a compelling, relatable way and, most importantly, paints a picture of your competencies.
There's a scientific explanation for our love of stories: When we hear, read, or see a story that resonates with us, our "feel-good" hormone oxytocin levels increase, boosting our feelings of trust, compassion, and empathy. Storytelling, a skill I recommend you become adept at, builds connections. When interviewing, your primary objective is to establish a connection with your interviewer.
Don't try to improvise. Since you'll be asked for your career story in every interview, it's worth investing some time in writing out your career story and practicing delivering it.
Your career story shouldn't take longer than three minutes to deliver and should provide details along with several results – numbers are critical. Mention the number of people you've led, the revenue you and/or your team generated, and the savings you created.
People have short interest spans. Make your interviewer interested in you!
Here's my career story:
"Years ago, I found myself working in Cantel's call center offering additional services to their customers. I liked it, and I was hitting my targets. Since I had some previous managerial experience managing a furniture store, I approached a recruiter about possibly landing a leadership role in a call center. She presented me to a manufacturer of promotional items that was expanding its outbound call center, Myron Manufacturing.
"Jackie, my manager at Myron, mentored me on coaching agents, understanding call statistics, and achieving revenue targets. I spent over five years at Myron learning the ins and outs of managing a sales-generating outbound call center. I left Myron to challenge myself by going to India for three years, building an inbound call center for As Seen On TV products and then managing a third-party call center with 85 agents over two shifts.
"Upon returning to Toronto, I joined The Travel Corporation, the ultimate sales-driven and customer-centric industry, where I supervised 85 agents for eight years. I then joined Crocs for two years as their Customer Service Manager.
"My next job was with Moneris, where I managed their inbound sales department. My annual revenue target was $47 million, which I reached every year. After leaving Moneris, I worked for three years at Cognizant, managing 60 agents who moderated content for Facebook and Instagram.
"Today I'm the call center operation manager at GFL Environmental Inc., overseeing 200 agents handling inbound call inquiries. For the past 10 years, I've been on the advisory board of the Customer Service Professional Network. Some fun facts about me, I'm a weekend golfer, an aspiring writer, and I enjoy taking drives in my '82 Corvette."
Your career story should reflect your career the way you want it to be portrayed and give an insight into your capabilities, along with a few "outside of work" interests. (You're more than just your work.)
Second Question: Why do you want to leave your current employer?
The reasons someone is looking to leave their current job are infinite. I'd hazard a guess that looking for more money is the number one reason, and not getting along with your boss or the leadership team is a close second.
I'm going to tell you a secret I learned a long time ago. To have a successful interview, you need to tell your interviewer what they want to hear. Therefore, you must understand why your interviewer is asking you a particular question.
I can't speak for all hiring managers, but when I interview a candidate, I try to gauge the following:
Ability to articulate. (Having above-average communication skills is paramount for me.)
Problem-solving skills.
Confidence and having a clear sense of purpose.
Likeability.
Are they a flight risk?
I ask, "Why are you leaving your current employer?", which is the question every hiring manager asks to gauge whether the candidate might be a flight risk. Although I don't expect an employee to stick around until they cut their retirement cake in the lunchroom, I'd like to feel there's a good chance they'll stick around for a while.
I mentioned above that you want to be prepared with your career story so you can tell it succinctly and without rambling. The same "be prepared in advance" advice applies to answering why you're looking to leave your current employer. You want to tell your interviewer why you're looking to leave without hesitation. The key is to make your interviewer feel comfortable that you won't jump ship after one or two years just because the mood strikes you.
Before crafting your "why you're looking to leave" answer, consider these two factors:
Length of time at your current job. A short stint – less than two years – is a red flag to most employers. My suggestion: Use the "tame answer" example I give below.
Your employer's size, brand, and reputation. Wanting to leave a well-known financial institution or international pharmaceutical company might raise an interviewer's eyebrows; therefore, your reason for wanting to leave needs to be convincing. Possible answer: "Acme Inc. has given me invaluable experience. However, it made me realize that I prefer to work at a smaller company where I can have a greater impact."
You don't want to seem like you're only looking out for yourself. Employers and employees both have self-interests – it's a given that you'll look out for yours. During your first interview, focus on the employer's self-interests. Avoid mentioning you're looking for more money, better benefits, work-life balance, more challenge or furthering your career. Employers aren't in the business of growing careers. Their success depends on having the right people doing the right things. You want to come across as the right person for the job and company who'll do the right things.
The standard advice is never to bad-mouth your employer and always to be completely candid. I've hired several candidates who said something along the lines of, "My manager and I no longer see eye-to-eye." My follow-up question to determine whether the candidate will be a fit for my management style: "What are you looking for from your next manager?"
Yes, I've hired candidates who admitted they were fired. My follow-up question: "What did you learn from being fired?"
Good reasons to want to leave your job:
Hours
Commute
Recently received a degree or certification
The tamest answer you can give: "I wasn't considering a move, but I saw your job posting and was intrigued. It seems like an exciting opportunity, and I believe it would be a match for my qualifications." (This works well if you've been at your job for less than five years.)
Being more specific, "I earned my project management certification last month, and I am currently looking for my first job as a project manager" will make you appear career-focused, which is positive.
Nick Kossovan, a well-seasoned veteran of the corporate landscape, offers advice on searching for a job.
For interview requests, click here.
---
The opinions expressed by our columnists and contributors are theirs alone and do not inherently or expressly reflect the views of our publication.
© Troy Media
Troy Media is an editorial content provider to media outlets and its own hosted community news outlets across Canada.