Navigating the first six months in your new job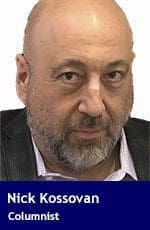 The inspiration for this column came from several readers who, after a successful job search, emailed me asking for advice on the best way to establish themselves with their new employer, boss, and colleagues. Therefore, I will be departing from my pragmatic job-searching advice. Instead, I will offer tips on starting a new job on the right foot.
During your first six months, focus on cultivating working relationships, learning policies and procedures – how things are done – and getting to know your new work environment, especially the culture. In contrast to most new hires, you do not want to keep repeating behavioural patterns that do not serve your self-interests. Instead, use your new job as an opportunity to fix self-sabotaging habits, which we all have to some extent.
Use your first 180 days to:
Build relationships.
Establish credibility and trust.
Analyze the political landscape.
Identify influencers and rockstars.
Create a reputation (aka, personal brand) as someone who gets stuff done.
Before your first day, think about how you want to be perceived by the leadership team, your new manager, and your colleagues. Decide what you want to be known for at your new job, then take strategic actions – create a plan of action – to control your narrative and define yourself (Either you decide what you want to be known for, or others will decide for you).
Do you want to be the go-to person for statistical analysis, project management, or be seen as a strong people leader? Now is your chance! Additionally, your new job is the perfect opportunity to let go of any baggage you may have.
When starting a new job, I suggest you:
Arrive early, leave late
Showing up early – prepared and ready to go – and not leaving the moment your eight hours are up demonstrates your enthusiasm, dedication, and commitment to your new employer. Watching the clock is not something you want to be known for.
Be friendly and open
A new job entails new relationships. Your new colleagues will notice how you come across; therefore, make sure your first impression is positive. Make it a point to present yourself as open, friendly, and ready to cultivate productive, positive working relationships. Now is not the time to succumb to the "I'm an introvert" narrative you have sold yourself.
A lack of interaction or openness will quickly lead to word getting around that you are "difficult" or "rude."
Ask questions
Do not be afraid to ask questions, especially clarifying questions. By asking questions, you show engagement, interest in learning, and, most importantly, a desire to succeed.
Observe and listen
Spend most of your first weeks at a new company listening to your colleagues, taking in the company culture, and observing workplace norms and conventions. Note how long people take for lunch and how they dress and behave around managers and leaders. Identify influencers who do not hold a leadership position. (e.g., the assistant to the VP of Marketing likely has more influence than the Director of IT.)
Use your observations to help you adapt to your new work environment without disrupting it. Not being perceived as a "fit" is the most prevalent reason for new employees not working out.
Do not engage in office politics
A boss once told me, "Office politics are inevitable when there is more than one person in the room."
Workplace politics is prevalent because everyone is looking out for their self-interests. Unfortunately, you will need to navigate the inevitable gossiping, backbiting, rumours, and badmouthing. For the first couple of months, the longer, the better, refrain from doing so. (Ignore their existence.) Getting involved in office politics right away is a recipe for disaster.
Whenever possible, steer clear of employees who spread negativity or create drama. As a newbie, you may feel tempted to align with a particular group. Avoid doing this! You will be judged by whom you choose to associate with. Carefully select who you affiliate with, and – I cannot stress this enough – be mindful when sharing information. I have seen many careers stall or, worse, implode due to oversharing.
Embrace your employer's ways
Make it a priority to thoroughly learn your new employer's systems, procedures, and policies and to understand the reasoning behind why things are done the way they are. It may be possible for you to suggest improvements in the future, but first, understand "why."
Moreover, immediately learn the basics, such as using your telephone's features, accessing your email, logging onto the company's Intranet, etc. A few jobs back, I was walking by the cubicle of an employee who had been with the company for several months. They stopped me to ask how to transfer the caller they had on hold. It was not a good look.
Update your LinkedIn profile
By the end of your second week, update your LinkedIn profile, which I guarantee your new boss and colleagues are checking regularly to see if you have. Updating your profile announces your new job and shows your employer you are committed to it, something they will look favourably upon.
Nick Kossovan, a well-seasoned veteran of the corporate landscape, offers advice on searching for a job.
For interview requests, click here.
---
The opinions expressed by our columnists and contributors are theirs alone and do not inherently or expressly reflect the views of our publication.
© Troy Media
Troy Media is an editorial content provider to media outlets and its own hosted community news outlets across Canada.