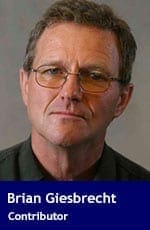 Terri-Lynne McClintic, convicted of the 2009 abduction, rape and murder of eight-year-old Tory Stanford, was recently moved from federal prison to a healing lodge.
Canadians were surprised – to say the least – that the transfer of a convicted child murderer to a healing lodge was not something new but had being going on since 2012.
After public outcry, Correctional Service Canada (CSC) was ordered to review the case. CSC subsequently announced changes to its transfer policies and​ McClintic was sent back to a traditional prison.
While the conditions for admission provide for non-Indigenous prisoners (if the applicant-prisoner is willing to follow Indigenous programming and spirituality), the focus is clearly on Indigenous convicts. McClintic's brother told Global News, "She is no more Indigenous than I am green from the planet Mars." He maintained she had manipulated the system to to be placed in a healing lodge.
Healing lodges conform to a philosophy that Indigenous offenders should be treated differently than other offenders. The Gladue case, a decision of the Supreme Court of Canada, declared that sentencing courts must examine an Indigenous person's background in a different way than the court would examine the background of any other offender – even if the Indigenous offender had a perfectly normal upbringing.
Gladue sentencing generally brings a shorter jail term than would be handed to a non-Indigenous offender. Sentencing circles, the use of Indigenous elders at the sentencing stage, and other special procedures pertaining to Indigenous cultural practices are all a part of a separate system for Indigenous offenders.
For less serious offences, the concept of restorative justice – around since the 1970s – is regularly employed.
As for healing lodges, the hope is that using Indigenous culture and traditional healing practices in a welcoming atmosphere will do a better job of reforming offenders than is expected from conventional incarceration.
Eligibility for admission to a healing lodge doesn't seem to have anything to do with whether the prisoner followed Indigenous cultural practices in the past.
McClintic, who had a horrific upbringing, had very little to do with Indigenous culture growing up. Yet she was deemed eligible for placement at a healing lodge.
But generally, a non-Indigenous convicted person can receive harsher treatment than a convicted Indigenous person.
There's no real evidence that healing lodges and other Indigenous-specific sentencing machinery work. The softer treatment makes life much more pleasant for the inmates. Instead of waking in a federal prison, facing another difficult day, fortunate Indigenous inmates wake to prayers, smudging ceremonies and an atmosphere more like a camp than a prison.
If an Indigenous offender also receives a shorter jail term as result of Gladue considerations, one softened in a healing lodge, what's the overall message to those victimized, if alive, and their families? Is it that their family is valued less than victims of non-Indigenous offenders?
It's difficult to imagine a crime more serious than the abduction, rape and murder of a child. Such crimes should be dealt with severely – the punishment should fit the crime. And for those who commit the most serious crimes, punishment should be consistent regardless of race, ethnic origin or special considerations.
In any case, there's no convincing evidence that healing lodges or other specialized cultural practices do what they're supposed to do: heal the convicted and protect society.
If healing lodges are proved to be suitable for dealing with murderers, then convicted applicants shouldn't be restricted by race.
There should be one law for everyone.
Brian Giesbrecht, a retired judge, is a fellow at Frontier Centre for Public Policy.
---

The views, opinions and positions expressed by columnists and contributors are the author's alone. They do not inherently or expressly reflect the views, opinions and/or positions of our publication.