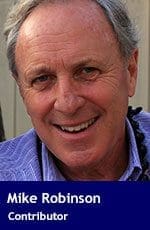 Vancouver is a case study in catering to newcomers and abiding old problems.
The downtown core juxtaposes two neighbourhoods, Yaletown and the Downtown Eastside (called Skid Row in the logging era), enabling casual observers to pass through two solitudes in a matter of minutes. I do it every day when I walk to work down Taylor Street, past BC Place and the Rogers Arena to East Hastings Street. This walk takes you from nouveau riche to junkie addiction in Canada's poorest neighbourhood.
Over the last 40 years, the clanking, smoky, fishy, woody industries that once characterized Vancouver's industrial core have been replaced with pedestalled condo towers of glass, in a process that architects and urban planners call Vancouverism. It (at least in the planning literature) caters to the new creative class who seek lives predicated on millennial values like fitness and egocentrism, and funded by start-up capital in sectors like film, social media and high tech.
Nowhere is this more evident than Yaletown on the north shore of False Creek. Here high-rise density competes with low-rise, and throngs of recently added residents march up and down walkable streets, dodging bicycles, public transit and car share Modos, Evos and Zipcars. It is an enviable lifestyle in global terms.
Yaletown caters to an eclectic mix of culturally creative workers, Asian and Gulf state ESL students, and retired folks who have sold out the Lower Mainland suburbs for life in the urban core. There are also somewhat invisible offshore investors, who support service companies that arrive in vacant condos once or twice a month to flush toilettes, trim balcony foliage, dust granite counter tops, and stock fridges against the eventuality of a visit.
Vancouver has catered especially well to these speculators, enabling safe parking of cash in local banks, along with safe parking of Maseratis in luxury condo garages.
While Yaletown has plenty of restaurants, upscale bars and cross-fitness store-fronts, there aren't a lot of obvious big employers (film studios, architectural practices and clusters of high tech start-ups) downtown because the rents are so high. The old B.C. economy of commercial fishing, logging and mining is in terminal decline, and increasingly bases its knowledge workers, not downtown, but close to the resources they harvest. And urban retail doesn't pay the kind of salaries required for condos that start at $500,000.
As a result, my guess is that many Yaletownies actually work in the North Shore, Burnaby, and the Vancouver Eastside, where companies can pay lower rents or actually own real estate.
Predictably, Vancouver has catered to their workforce mobility needs with its SeaBus and SkyTrain systems, which ferry the culturally creative to their places of work.
Juxtaposed against this obvious catering to offshore cash and the housing needs of the culturally creative is Vancouver's notorious Downtown Eastside. Some call it Canada's "poorest postal code." Here, on a daily basis, one witnesses the urban ethnography of mental illness, drug addiction, prostitution and shambolic lives that have typified this neighbourhood for over six decades.
A Nov. 14, 2014, piece by Tristan Hopper in the National Post describes the Downtown Eastside as a place of abject misery, where $1 million per day in social spending is only providing food, housing and supervision of injections for residents who spend their lives in a social hell. Ernie Crey, president of the Aboriginal Life in Vancouver Enhancement Society (ALIVE) characterizes the area as, "Fortress Downtown Eastside; easy to get in, exceptionally hard to get out of." It attracts vulnerable and low-income people from across western Canada.  The population is estimated at 18,500.
Full disclosure: 40 years ago, I worked as a law student ride-along with the Vancouver Police Department in the Downtown Eastside. I worked morning, afternoon and evening shifts with a cop in a squad car.
I'll never forget that experience – what I saw and how I felt. During a recent walk I met a constable on East Hastings beat duty, and briefly explained my old summer job. I asked him if things had changed at all since my summer of 1976?
"I think things are just the same today. Nothing has changed," he replied.
This isn't good enough. If we can cater to the needs of the international elites, presumably we can work to end more than 60 years of pain and human wreckage in the Downtown Eastside. Affluent newcomers should understand that this work is part of the privilege of Vancouver citizenship.
Mike Robinson has been CEO of three Canadian NGOs: the Arctic Institute of North America, the Glenbow Museum and the Bill Reid Gallery. Mike has chaired the national boards of Friends of the Earth, the David Suzuki Foundation, and the Canadian Parks and Wilderness Society. In 2004, he became a Member of the Order of Canada.
---

The views, opinions and positions expressed by columnists and contributors are the author's alone. They do not inherently or expressly reflect the views, opinions and/or positions of our publication.