The 2010 Toyota Yaris excels in reliability and performance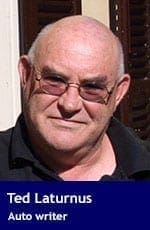 Made in Japan and formerly known as the Echo, the Toyota Yaris has traditionally been about as basic as econoboxes get. The emphasis has always been on economy of operation and affordability rather than performance or comfort.
Eight years on, the 2010 Yaris is an econobox that has stood the test of time and remains a solid choice for A-to-B transport.
In 2010, you could choose from a four-door sedan or two/four-door hatchback, and power was still provided by a 1.5-litre four-cylinder engine that developed 106 horsepower. Transmission choices were either a five-speed manual or four-speed automatic, and fuel economy was almost identical.
Interestingly, this vintage of Yaris was not affected by Toyota's massive unintended acceleration/wonky floormat recall.
The sedan features pretty decent trunk space: 387 litres, compared to 340 for the Honda Civic sedan, for example, and back seat leg and headroom are actually quite reasonable, all things considered, with a 60/40 folding rear seat.
A couple of rather unusual quirks that come with the Yaris of this vintage include an instrumentation cluster in the centre of the dashboard and cup holders in the form of two fold-out receptacles located on either end of the dashboard right in front of the fresh-air vents. Toyota's explanation for this latter feature was that the warm air would keep beverages hotter longer in the winter, and in the summer, the cool air would allow them to stay chilled. OK, if you say so.
Yes, the 2010 Yaris is pretty bare bones, but you could get creature comforts such as air conditioning, power windows, power adjustable/heated outside mirrors, power door locks and keyless entry.
Despite – or perhaps, because of – its frugal nature, it's always had a kind of rambunctious, unrefined flavour. It does what's required of it and has proven to be reliable over the years. But the engine tends to wail during highway driving, and, in slippery weather, the front wheels break traction at the slightest provocation. Noise, vibration and harshness are pretty bad as well – although no worse than a Civic, and this edition of the Yaris felt like what it was: an inexpensive automobile.
There's one safety recall to report and it's kind of an odd one. Apparently, an aftermarket cruise control unit manufactured by Rostra Precision Controls could get funny if a two-way walkie-talkie radio was used inside the car. The radio could scramble the cruise control slightly, leading to "fluctuations" in engine speed. This glitch affects Yaris going back to 2006. There is also a minor tire labelling alert from the U.S. National Highway Traffic Safety Administration, but this is more of a bureaucratic issue than a safety problem.
There are six technical service bulletins to report from National Highway Traffic Safety Association (NHTSA). These include a possibly clogged fuel filter pipe, an accelerator mechanism that may need lubricating, and issues with the evaporative control unit. Some comments from owners: "seat belt failed to retract," "vehicle began to roll away in reverse from a residential driveway," "traction control system prevents vehicle from going up icy hills," and "driver's side window shattered spontaneously on the highway."
Consumer Reports is lukewarm here. They like the Yaris's competitive fuel economy but have issues with its overall quality. "It trails behind better subcompacts," says CR, noting that the centre-mounted instrument cluster and "compromised" driving positions are "frustrations." Despite lacking CR's "recommended" badge of approval, it receives this organization's top grade for reliability.
Marketing researcher J.D. Power gives the 2010 Yaris a "better than most" grade for predicted reliability and overall performance and design. It particularly likes its performance and powertrain quality.
2010 Toyota Yaris
Original base price: $13,620
Engine: 1.5-litre four-cylinder
Horsepower/torque: 106 hp/103-foot pounds
Transmission: Five-speed manual or four-speed automatic
Fuel economy (litres/100 km): 7.0 city or 5.7 highway (automatic transmission), with regular gas
Alternatives: Honda Civic, Chev Aveo, Chevy Cobalt, Ford Focus, Nissan Sentra, Suzuki SX4, Hyundai Accent, Kia Rio.
Ted Laturnus has been an automotive journalist since 1976. He has been named Canadian Automotive Journalist of the Year twice and is past president of the Automotive Journalists Association of Canada (AJAC).
For interview requests, click here.
---
The opinions expressed by our columnists and contributors are theirs alone and do not inherently or expressly reflect the views of our publication.
© Troy Media
Troy Media is an editorial content provider to media outlets and its own hosted community news outlets across Canada.