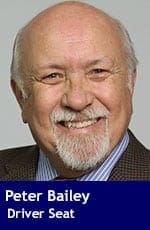 I want to be clear about this: The 2018 Nissan Leaf is a great compact car with a quiet, smooth ride, attractive design and many driver conveniences.
But it's not the car for me.
I live in an apartment building and I have no access to an outside plug for recharging the batteries. That's a huge inconvenience, as I found when I drove the electric vehicle (EV) for a six-day period.
I found it difficult to find reliable and fast charging while travelling in smaller cities and towns in Ontario (read my story below) and twice I nearly ran out of electric power. There is such a thing as range anxiety and that's not going to go away in the near future.
If you don't commute long distances and you have access to a wall plug where you can recharge your Leaf, then this is the car for you. It's no wonder Nissan has sold 310,000 of these units worldwide, with Canadian sales accounting for roughly 6,100.
However, with the recent cancellation in Ontario of the $14,000 rebate for all-electric cars like the Leaf, it's uncertain how many people in that province will purchase the base model S ($35,998), the SV ($39,598) or the top-line SL ($41,998). The 2019 models are advertised for roughly $1,000 more for each of the three levels.
Quebec still offers rebates of up to $8,000 and British Columbia has rebates of up to $12,000.
Before the Ontario rebate was dropped by the government of Doug Ford, many auto writers in the province considered the Leaf an ideal second car for getting around a city and short commuting. Longer trips presented a challenge, although the SL model that I drove boasted a range of 260 kilometres on a full charge. Several times I recharged the batteries at FLO Level 3 (highest capacity) stations, and it averaged 40 minutes to get an 80 per cent charge, which provided almost 200 kilometres of driving.
But other times I had to rely on Level 1 chargers or a trickle charge from a friend's house, and that only gave me 40-odd kilometres of range while plugged into a wall for eight hours.
Driving the Leaf was a delight. It's a quiet vehicle and I enjoyed listening to classical music through the Bose sound system.
I also liked the convenience of being able to charge my phone via the USB outlet and the map on the screen that showed nearby charging stations.
But the map results weren't always accurate or helpful. It often directed me to Level 3 charging stations that weren't operated by FLO, which I signed up with when I first tried to charge the Leaf. It cost $15 to get a FLO card, which came in the mail 10 days later. I only had the car for six days.
This test Leaf featured the ProPilot assist feature, which helps keep the car centred in the lane and maintains a constant speed and distance from the vehicles ahead. I did like the yellow warning lights in the outside mirrors that warned of cars coming up on my blind spots. It's a learning experience getting used to this new technology.
The Leaf accelerated and passed slower vehicles with ease. Changing gears is a snap with the small knob shifter.
Nissan offers an eight-year, 160,000 kilometre warranty on its batteries against the loss of four or more of the 12 bars indicating capacity.
The e-pedal feature took a bit of getting used to. Nissan describes it as one-pedal driving. If you take your foot off the accelerator, the car instantly begins to slow to a near full stop. Slowing down uses the car's momentum to regenerate electricity for the battery. It feels as if you've released a drag chute behind the car and the function enables you to drive nearly everywhere without using the brakes.
The Leaf is surprisingly roomy and has a large amount of trunk space for such a small car. There's also generous room for tall passengers in the back seat.
It's an excellent choice for a second vehicle and short commuting.
***
Limited charging stations add to anxiety
Driving an electric vehicle outside a city requires careful planning
A family emergency quickly altered my driving plans just after I picked up the 2018 Nissan Leaf for a six-day test.
My sister was in hospital and I had to drive from the Nissan garage in Mississauga, Ont., to the town of Simcoe, a distance of 130 kilometres. When it came time to leave, I discovered there were just two charging stations in town. At the closest one I got a one-hour charge that gave me just enough power to get home to Hamilton.
On the way, my PlugShare phone app identified a free charging station in Ancaster, in the parking lot of the library. But when I pulled in for a top-up, I found the electric socket was damaged and full of spider webs – neglected for weeks or months.
Driving gingerly got me home with a few kilometres to spare. The next day, I headed for the nearest Nissan dealership and just made it with one per cent of battery power left.
A one-hour charge gave me enough juice to find the charger of my choice, so I headed for a nearby Canadian Tire and a FLO station (FLO is Canada's largest EV charging network). I opted for the quicker Level 3 charge, which gave me 80 per cent in 40 minutes. The remaining 20 per cent can take just as long and cost up to $10.
When I returned to Simcoe to visit my sister, I had to charge the car again, soon. Halfway home, I charged the car again at a FLO station, for $25.
The next day, I drove to Simcoe again and after visiting my sister, I went for dinner with a friend in the nearby town of Port Dover. I found a charger behind a bank, plugged the car in and talked to someone online about payment. She told me she had sent the signal to the unit to start charging my car.
When I returned from dinner two hours later, I discovered the charger had not worked.
I found the other charging station listed on the app and drove to the location at 10 p.m., only to find it out of order. That forced me to drive back to my friend's place, where I hooked up the charger to her outdoor wall socket.
This trickle charge from a 110-volt source is the slowest form of charging, so early the next morning I only had about 43-kilometre of range. That enabled me to drive to Brantford to use the Level 3 charger. After an hour (and another $25), I had about 200 kilometres.
Even with the battery low, the car performed as if it had plenty of juice. In reality, I could have probably only driven another 10 kilometres or so.
After two such severe examples of range anxiety, I decided to sharply curtail my driving for a day or two.
Much as I loved driving the Nissan Leaf, when I explained to friends and family the difficulties I had finding a reliable source of electrical charge, they told me they would never buy an electric vehicle.
This is a temporary problem. The vast number of charging stations being built and the improvement in charging times will soon make these difficulties a thing of the past.
But for now, I'll stick to hybrids. I like not having to worry about whether I'll make it to my destination.
Peter Bailey is an award-winning newspaper editor and writer with more than 40 years of experience. He specializes in automotive and travel writing, and lives in Hamilton, Ont.
---

The views, opinions and positions expressed by columnists and contributors are the author's alone. They do not inherently or expressly reflect the views, opinions and/or positions of our publication.