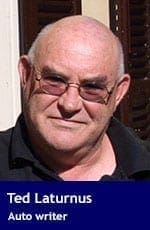 Years ago, while teaching my eldest daughter to drive, I tried to impress upon her the value of learning to drive a manual stick shift.
"All the really cool cars have one," I reasoned.
"And it's just more fun to drive a car with a manual transmission. You are more in touch with the car's behaviour and, once you figure it out, it becomes second nature and allows you to drive a wider range of cars. Not to mention, you get better fuel economy and usually, manual transmission-equipped cars are lower in price."
It was all to no avail. She wanted no part of clutch release point, gearshift pattern, engine rpms or any of it. After a couple of unfortunate outings, I gave up and turned her over to a driving school.
Ironically, when she got married her husband taught her how to drive a manual shift transmission, but there you go.
But she wasn't alone. Many drivers are no longer interested in driving a stick shift. And in 2018, barely two percent of all new cars sold were equipped with a manual gearbox. Indeed, some manufacturers no longer make them.
Thankfully, some do. One of them is Mazda, which offer a six-speed manual gearbox with their Mazda3 Sport model.
Power for the Mazda3 Sport is provided by a 186-horsepower, 2.5-litre four cylinder, in this case married to a buttery-smooth six-speed manual transmission. A six-speed automatic is also available.
This engine has Mazda's cylinder de-activation system, which shuts down half of the engine's cylinders during light-load driving – freeway cruising, for example. It seems unobtrusive enough and I really didn't notice it.
My tester, the Premium Package, also included a full leather interior, 10-way power adjustable driver's seat, navigation system, rear traffic warning, rearview camera, heated steering wheel, radar cruise control and my personal favourite: speed zone sensing. The speed zone sensing comes in the form of a pop-up graphic that lets you know what the speed limit is in case you didn't see any signs.
If anything, the Mazda3 Sport just has too much stuff on it.
Despite its moniker, there is nothing really 'sporty' about this vehicle. It pampers its occupants in every way possible and any sporty inclinations you may have tend to be obscured by the roster of technological convenience features. I've always associated the word 'sport' with a kind of hands-on, seat-of-your-pants driving experience, but this is not that type of car.
And I must gripe about a few items.
For example, the parking brake is ridiculously complicated and finicky. If you don't depress the brake pedal every single time you want to disengage, it simply stays on – what was wrong with the old manual lever?
Also, Mazda's audio system engineers need to be spoken to. This is one of the most awkward and user-unfriendly stereo systems I've ever encountered. Overly complicated, multi-step, counter-intuitive – it's a mess. But the truth is that all car manufacturers are out of step with reality when it comes to audio systems.
That said, the manual gearbox in this car may be the best out there. I've always looked to Honda when it comes to well-spaced, smooth manual transmission shift linkage. Not any more. The Mazda3 manual gearbox is a pleasure to use. My own unofficial test of shifting gears without a clutch showed this one to be just about perfect. Silky smooth, beautifully designed, well-spaced … full marks here.
I must also comment about body integrity and construction quality. This car is obviously well screwed together and is quiet during operation with virtually no highway noise. It's top-notch.
In fact, if you overlook its hopeless stereo system, the Mazda3 is everything you could ask for in a compact car. It ticks most of the boxes.
And my tester had an absolutely stunning paint job: Soul Red Crystal Metallic. It drew more than a few compliments from passersby.
2019 Mazda3 Sport
Engine: 2.5-litre four cylinder
Transmission: Six-speed manual
Drive: Front-wheel drive
Horsepower: 186 at 6,000 rpm
Torque: 186 foot pounds at 4,000 rpm
Price: base $28,400; as tested $30,545
Fuel economy: 9.2 litres/100 km city and 6.0 litres/100 km highway, with regular gas
Some alternatives: Honda Civic, Hyundai Elantra, Toyota Corolla, Kia Forte, Volkswagen Jetta, Volkswagen Golf, Nissan Versa, Chevrolet Cruze.
Ted Laturnus writes for Troy Media's Driver Seat Associate website. An automotive journalist since 1976, he has been named Canadian Automotive Journalist of the Year twice and is past-president of the Automotive Journalists Association of Canada (AJAC).
---

The views, opinions and positions expressed by columnists and contributors are the author's alone. They do not inherently or expressly reflect the views, opinions and/or positions of our publication.