There are lingering questions about its reliability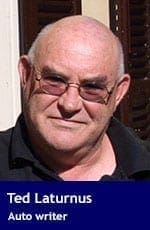 According to Volkswagen, the 2011 Touareg got more than just a facelift. This, claimed the company, was a complete overhaul, from stem to stern.
Bigger and more powerful than its predecessor while being some 195 kilograms lighter, it got a new turbo-diesel V6 engine as well, which joined a 280-horsepower V6 gas powerplant.
A revised interior and an all-new platform rounded out the second generation of Touareg, which took home the Automotive Journalists Association of Canada Best New SUV over $50,000 award for 2011.
The turbo-diesel TDI V6 may have been the most refined engine of its kind on the market. Very user-friendly, it displaced 3.0 litres and developed 225 horsepower, with more than 406 foot-pounds of torque. Both diesel and gas powerplants were mated to an also-new Tiptronic eight-speed automatic transmission. VW's 4Motion all-wheel-drive came with both engine choices, and an electronic stability control system was standard. The full-time all-wheel-drive system featured an off-road setting and low range, and this generation of the Touareg had a 3500-kilogram towing capacity.
According to VW, a single tank of diesel fuel would take you at least 1,200 kilometres. More if you were careful. On the other hand, the 2011 TDI version was more expensive than its gas-fuelled stablemate.
As befit an upscale SUV, the 2011 Touareg came loaded. Standard equipment included a navigation system, heated front seats, Bluetooth connectivity, cruise control, Sirius satellite radio, hill-hold control, electronic brake distribution and hill descent control for off-road enthusiasts. Options included leather interior, a massive power sunroof, a power-adjusting steer wheel, a rearview camera and heated rear seats. There were three trim levels: Comfortline, Highline and Execline.
Neither Transport Canada nor the National Highway Traffic Safety Administration (NHTSA) in the U.S. have any safety recalls for this year of Touareg. The latter organization, however, has nine technical service bulletins on file. These include non-starting and rough-running issues if the vehicle has sat for too long, "misfire or reduced engine performance," timing chain "slippage," and "rattling" noises coming from the engine after a cold start.
NHTSA also had seven registered complaints from owners. A sampling: "At highway speeds … the steering wheel shakes dramatically," "the HPFP (injector pump) failed. After three weeks, the vehicle is still being repaired," "metal shavings in the fuel system required a complete replacement of the fuel system," and "in a front-on collision that caused $22,000 of damage to the front of my vehicle, neither of the front airbags deployed." The TDI versions of this generation of Touareg seem to be more problematic than the gas versions.
Describing the 2011 version of the Touareg as "a huge improvement" over the previous iteration, Consumer Reports nonetheless gave it a "much worse than average" used car prediction. The brakes, body hardware and fuel system seem to be the most problematic areas, especially the latter. Notes CR: "We expect reliability of new models to be 57 percent below average."
Some comments from owners: "It was a joy to drive … while running," "Shaky steering at highway speeds … in and out of the shop for nine weeks and no one can diagnose the problem," "rock solid," and "VW will not warranty any use of diesel containing greater than five percent biodiesel."
Marketing researcher J.D. Power, meanwhile, gave the 2012 version of the Touareg an "about average" grade for overall quality and "better than most" for overall performance and design. That said, it collected a "worse than average" grade for predicted reliability from this organization.
Aside from minor trim changes, there are virtually no differences between these two years. Some comments from owners: "dreadful rear vision – dangerous blind spots," "can't load as much as older models," and "feels like the (Porsche) Cayenne … at $30,000 less."
2011 Volkswagen Touareg
Original base price: $48,440
Engine: 3.6-litre V6 and 3.0-litre turbo-diesel
Horsepower/torque: 280 hp 265 foot-pounds and 225 hp/406 foot-pounds
Transmission: Eight-speed Tiptronic automatic
Fuel economy (litres/100 km): 11.9 city/8.0 (TDI), premium gas
Alternatives: Lexus RX350, Acura MDX, BMW X5, Mercedes ML350, Lexus 400h, Volvo XC90
Ted Laturnus has been an automotive journalist since 1976. He has been named Canadian Automotive Journalist of The Year twice and is past president of the Automotive Journalists Association of Canada (AJAC).
For interview requests, click here.
---
The opinions expressed by our columnists and contributors are theirs alone and do not inherently or expressly reflect the views of our publication.
© Troy Media
Troy Media is an editorial content provider to media outlets and its own hosted community news outlets across Canada.