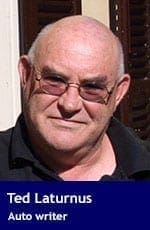 If you're a regular reader of this space, you'll be aware of my aversion to CVTs – continuously variable transmission. With rare exceptions, every time I've encountered one of these, it's been less than satisfactory.
Toyota seems to have figured things out, as has Mazda, but, by and large, the belt-driven CVT is an inferior substitute for the tried-and-true planetary gear type of transmission, and many a good automobile has fallen short of its full potential because its manufacturer decided to employ a CVT.
As far as I'm concerned, CVTs are fine for snowmobiles and ATVs, but have no place in an automobile.
What's worse, the CVT malady has gone viral and virtually every manufacturer has embraced this technology whole-heartedly. They say it's in the name of drivetrain efficiency but it's more like simple economics: a CVT is less costly to manufacture than a traditional gearbox.
Hyundai has not been immune and its Elantra GT has a CVT as standard equipment, unfortunately.
The only exception is if you go with the N Line model, which has a seven-speed dual clutch automatic. I'd like to report that it's an improvement over the CVT but such is not the case.
Based on the Elantra sedan platform, the garden variety GT is powered by a 2.0-litre four-cylinder that develops about 160 horsepower.
My test N Line Ultimate version, however, has a turbocharged 1.6-litre, and bangs out just over 200 horsepower – it makes a difference. This is a lively automobile, with gobs of takeoff grunt and excellent reserve power. Hyundai has done a nice job of refining this engine and it takes a back seat to no one in this market segment.
Alas, the dual clutch transmission that comes with the N Line is seriously flawed. The problem is that it simply doesn't respond promptly at low speeds. On the highway, when overtaking or cruising, no problem. But in town schlepping – looking for a parking spot, for example – is vexing. You gently depress the throttle to move the car forward or backward and it doesn't want to do it. It needs to kind of spool up or gather itself together, or something, and lurches forward or back awkwardly. It just doesn't want to co-operate
If I were in the market for this type of car, this would be a deal-breaker for me.
That said, you can get the N Line with a six-speed manual, which, considering the type of car it is, might be a good idea.
However, the N Line is lovely on the highway. Power in abundance, nicely tuned suspension, and, surprisingly, one of the quietest rides I've ever experienced in this corner of the market. At 120 km/h, the engine is barely ticking over at about 2,800 rpm and noise, vibration, and harshness is minimal. This tells me that Hyundai has done a nice job of screwing this car together. Full marks here.
It has well-designed front seats, too. We took our tester on a 500-km jaunt up into the British Columbia Okanagan wine district and it did everything it was supposed to. There was virtually no fatigue behind the wheel and, with our N Line version, heated and ventilated front seats and a heated steering wheel. I love this latter feature and in Canada, it should be standard equipment on all cars.
Cargo volume with the back seats folded down is about 700 litres, right on target for this type of vehicle.
Fuel economy seemed to average about 7.7 litres/100 km during this trip – mainly highway miles. And a nicely visible dash readout keeps you up to date on fuel consumption every step of the way. Interestingly, this is well below Hyundai's posted combined fuel economy rating of 8.6 litres/100 km.
Other things that distinguish the N Line include a tasteful leather interior, exterior badging and larger alloy wheels and tires. The N Line GT is an attractively styled hatchback and, to my eyes, very European looking.
Oh yeah: it also costs at least $7,000 more than the regular Elantra GT.
Aside from the disappointing dual clutch gearbox, the Elantra GT N Line is a worthy competitor in this market. It's got some pretty serious competition in the form of the VW Golf, Mini Cooper, Mazda3, Honda Fit, Subaru Impreza, Toyota Corolla, etc., but can definitely hold its own.
Hyundai Elantra GT N Line
Engine: 1.6 turbochrged litre four cylinder
Transmission: Seven-speed automatic
Drive: Front-wheel drive
Horsepower: 201 horsepower at 6,600 rpm
Torque: 195 foot pounds at 1,500 to 4,500 rpm
Base price: $27,199
Fuel economy: 9.7 litres/100 km (city) and 7.4 litres (highway), with regular or premium gas
Some alternatives: Mazda3, VW Golf, Subaru Impreza, Toyota Corolla Hatchback, Honda Fit, Mini Cooper.
Ted Laturnus has been an automotive journalist since 1976. He was named Canadian Automobile Journalist of the Year twice and is past president of the Automobile Journalists Association of Canada (AJAC). 
For interview requests, click here.
---
The opinions expressed by our columnists and contributors are theirs alone and do not inherently or expressly reflect the views of our publication.
© Troy Media
Troy Media is an editorial content provider to media outlets and its own hosted community news outlets across Canada.