Mazda MX-5 has the heart of an MGB – and much more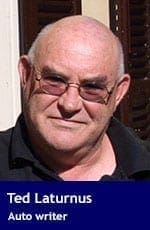 In its 18-year production run – from 1962 to 1980 – the MGB was purchased by more than half a million people. It was – and still is – one of the most successful two-seaters ever made and, even today, stands up well. There are still thousands of them around the world.
Part of the reason for the MGB's massive appeal was its entertainment per pound factor. It was an enjoyable car to drive and, with minimal modifications, could be made into a go-fast little corner-carver.
MGBs still show up in significant numbers at club races and events worldwide and usually acquit themselves quite well. Many buffs consider it to be the greatest sports car ever made, purely because of its accessibility and fun factor.
It wasn't perfect.
Fickle electrics, a nasty susceptibility to rust and a drive train that was outdated almost as soon as it was put into the car are negatives, and some versions – from 1975 to the end, for example – were so hamstrung by safety regulations and emission equipment, they could scarcely get out of their own way.
When the end came in 1980, the B had earned its place in history but was well past its prime.
But a new kid on the block was just over the horizon.
The Mazda Miata – or MX-5 – hit the road in 1989 and has been a tremendous success for the company, selling well over a million of these cars worldwide.
It's not hard to see why. It has the same basic character as the MGB: rear-wheel drive, durable four-cylinder engine, monocoque body construction, above-average handling and braking, and huge fun quotient. Like the B, it's a favourite with amateur racers everywhere.
But take it from someone who has spent plenty of seat time in both cars: Mazda's MX-5 is a superior automobile in almost every way. It has better handling and braking, a much more appropriate engine, better rust resistance and a manageable soft-top.
When it came time to lower or raise the roof, MGB Mk. I models, from 1962 to '68, were ridiculously complicated and user-unfriendly. The soft-top on today's MX-5 takes seconds to deploy with one hand.
But that's not all.
The latest generation of MX-5 will run rings around the B and, because of its relatively lightweight construction (1,058 to 1,078 kg), it's actually one of the livelier cars on the road. No longer just cute or charming, it has matured and will surprise you with its performance and handling. Its zero-to-100-km/h times are in the six-to-seven-second range, which is almost twice as fast as the old MGB.
The shift mechanism on the MX-5 has rifle-bolt precision and is perfectly matched to the free-revving 2.0-litre four-banger. It reminds me of the shifter on a Lotus Super Seven: short, direct and perfectly spaced. This car likes to be run hard and put away wet.
As befits a contemporary automobile, the MX-5 has all the modern conveniences and goodies. That includes things like a hill launch assist, automatic transmission, air conditioning, headlight levelling system, cruise control, power windows/door locks and Bluetooth. No suffering behind the wheel here and you can drive this one sun or rain.
That said, I don't care for the styling. And it has a driver interface system with a dash-mounted monitor and Mazda's Connect system. This setup is found on other Mazda products and is annoying and counter-intuitive. The radio controls, in particular, are just stupid.
And let's not forget price. After the dust settles, a new MX-5 will set you back around $42,000, which is getting up there. It's an entertaining car to drive, no argument, but it's not the affordable little runabout it used to be.
On the other hand, used models can be picked up cheap and the MX-5/Miata has stood the test of time very well. A 2008 model, for example, will run you about $14,000, but one of the first- or second-generation versions, which are just as much fun to drive, are well below $10,000 – and look better.
And if you're looking at it from a vintage/collectible standpoint, many vintage racing clubs have welcomed first-generation Miata-MX-5 models into their ranks. Some of the first models are actually considered to be vintage racers now. It's not unusual to see them going up against MGBs at club and autocross events on small tracks around the country.
What goes around comes around.
Ted Laturnus, an automotive journalist since 1976, has been named Canadian Automotive Journalist of the Year twice and is past president of the Automotive Journalists Association of Canada (AJAC).
For interview requests, click here.
---
The opinions expressed by our columnists and contributors are theirs alone and do not inherently or expressly reflect the views of our publication.
© Troy Media
Troy Media is an editorial content provider to media outlets and its own hosted community news outlets across Canada.