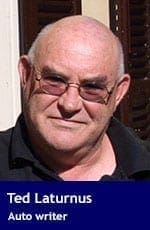 The British Columbia government just announced it's increasing rebates to those who purchase electric and plug-in hybrid vehicles. This is good news, as the biggest obstacle to electric car ownership is the high initial cost.
At this point, all-electric cars are pretty much available to those with a few extra dollars to spend. But drivers on a budget are basically out of luck when it comes to getting behind the wheel of an electric vehicle.
And forget buying used. People tend to hold on to what they have and American buyers snap up any half-decent pre-owned electric cars. There's a bit of a cottage industry going on with Canadian electric cars being taken over the border to waiting American buyers.
Depending on your income, the B.C. government rebate for a fully electric car will increase from $3,000 to $4,000, while a plug-in model goes up from $1,500 to $2,000. This is before federal rebates, which can add up to $9,000, depending on the vehicle and how much money you earn.
While not exactly a windfall, this is good news for anyone contemplating buying Ford's new Mustang Mach-E. Prices for this fully electric crossover start at around $52,000, and if you want the GT Performance model, which is what I test drove, it's in the $90,000 neighbourhood – before taxes and extras. That's sticker shock with a vengeance and will probably stop most buyers in their tracks.
That's a shame since this is a well-thought-out, highly-driveable two-door hatchback that, if you can find the scratch, goes like a bat out of hell.
Offered in four models, the Mach-E comes with rear-wheel and all-wheel drive. Ford is spending less time talking about power output specs for the Mach-E and more about the vehicle's range, which is decent. Depending on driving conditions and your driving habits, you can expect to go 400 km with the base Select model and almost 420 km with the top-end Performance model. It goes a little further in all-wheel than it does in rear-wheel drive.
The GT Performance model is really quick. Because of its almost nonexistent power lag, you can get up to 100 km/h in under four seconds. If you boot it, hold on and make sure you know where you're going because this thing hauls.
A large centre screen lets the driver know where the power is going – accessories, drivetrain, etc. This knowledge is very useful and allows you to keep track of the battery charge status. A handy and readily understandable small graphic on the dash also tells you how much juice is left in the battery and what range is left. 
Charging time is painfully slow if you don't have a quick charge unit. I left my tester plugged into a regular 110-volt household plug for about 10 hours and was rewarded with a six percent gain, from 76 percent to 82 percent. Most electric cars slow right down when charging once they get into the 75 percent-plus neighbourhood. Ford claims you can go from 10 percent to 80 percent in 45 minutes with the quick charge setup. Who am I to argue?
Like the Hyundai Ioniq, Nissan Leaf, Kia Soul and all the rest, the Mach-E seems to be in short supply. According to Ford, "Due to high demand, the current model year may no longer be available for retail order. Limited inventory may be available at selected dealers. Contact your dealer for more information."
The Mach-E is not primarily a cargo hauler. With the back seats folded down, you can get about 1,700 litres of storage, which isn't bad but not really plentiful for an SUV. A Honda Fit will give you 1,492 litres.
Prices for the Mach-E go from $51,495 for the Select model to $83,495 for the GT Performance version.
Ted Laturnus has been an automotive journalist since 1976. He was named Canadian Automobile Journalist of the Year twice and is past president of the Automobile Journalists Association of Canada (AJAC). 
For interview requests, click here.
---
The opinions expressed by our columnists and contributors are theirs alone and do not inherently or expressly reflect the views of our publication.
© Troy Media
Troy Media is an editorial content provider to media outlets and its own hosted community news outlets across Canada.