Feedback from journalists helps shape the future of eco-friendly hybrids and EVs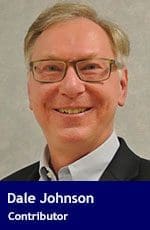 Having automotive journalists drive new hybrid and electric vehicles is a form of market research for some car companies.
I was one of 17 automotive journalists from across Canada invited to test-drive hybrid and electric vehicles during two days and covering 800 kilometres from Vancouver to Kelowna, B.C. There were 19 vehicles available, and each journalist selected 10 to test drive. The event, called EcoRun, is put on by the Automobile Journalists Association of Canada (AJAC).
"A lot more cars are coming onto the market every year that are eco-friendly, and it's our job as journalists to educate and inform consumers," explains Kyle Patrick, chair of this year's EcoRun.
And it turns out the journalists also provide feedback to the car companies.
Besides journalists, the EcoRun group includes communications people from participating automakers. There are also event organizers who ensure the vehicles are charged up, and provide detailed maps and instructions for journalists.
We gathered for the kick-off one evening in the Vancouver suburb of Richmond and left for the B.C. interior the next morning.
For the first leg, I was behind the wheel of an orange Jeep Wrangler Unlimited Willys 4xe plug-in hybrid electric vehicle (PHEV). True to its heritage, it's a capable off-road vehicle. But it's also surprisingly civilized and comfortable.
"EcoRun is an important event for Jeep. It's a great way to tell the story of the 4xe to journalists, who, by extension, will then tell their readers," says Bradley Horn with Product Communications with Stellantis Canada.
After breakfast at our first stop, Burnaby Mountain Park, we switch vehicles – there's a schedule to follow, not a scramble – and I'm in a Hyundai Tucson crossover hybrid.
"For us, it's important to give journalists access to vehicles at events like this. This provides a real, live testing situation," says Ricardo Chan, senior manager of product marketing at Hyundai and Genesis Canada.
"The feedback that journalists provide is very helpful. We are trying to support your job, so you can communicate to potential customers what having an EV might be. You can compare them back-to-back from one vehicle to another, so you can see the differences. You can see where we're better, and where there are opportunities to improve," Chan says.
He says there have been cases when comments from journalists have led to changes.
"We believe we are putting the best product out there. But we're in a bubble. Sometimes we think, 'this feature is amazing' – but by the time it's launched, customers may not see the value. Sometimes feedback from journalists is helpful because they may point out that competitors have different approaches to reaching the same goal. That may mean we go back to the drawing board and make changes," Chan says.
For example, he says a few years ago comments from journalists led to a change from touch-screen controls to physical buttons for radio volume and station selection.
But Chan points out that not every suggestion made by journalists is followed.
"We take the feedback and see what makes sense and what can actually be done. Sometimes suggestions may not be practical, or they may be too expensive."
For the next leg, to Hope, I'm in a Kia Niro all-electric crossover. We stop for lunch, and the EVs get charged up.
After lunch, I drive more all-electric vehicles: a Genesis GV70, a Polestar 2 and a Mercedes Benz EQE. We roll into Penticton for the night.
The next morning I start off in a Toyota Prius Prime plug-in hybrid. Throughout the drive, I think about how this compares with the six vehicles I drove the previous day. Some have a better dashboard layout, others have more intuitive controls, and others have poor rear visibility.
"If we had feedback from the media that one of our models was not competitive compared to the others, we would take that back to management," explains Romaric Lartilleux, Public Relations Manager with Toyota and Lexus Canada.
"There may not be a fix next week, but it's something we would take into consideration."
After switching to a Mazda CX-90 plug-in hybrid, we stopped for lunch in Kamloops. Then I drive an all-electric IONIQ 6 to Vernon. I'm behind the wheel of a Range Rover plug-in hybrid for the final leg. EcoRun 2023 wrapped up in Kelowna at the TownPlace Suites by Marriott.
After driving 10 electric and hybrid vehicles in two days over 800 kilometres, I'm struck by the very wide variety of models on the market – and that's only going to increase in the years to come. Improvements in technology mean range will increase and charging times will decrease.
Dale Johnson is an award-winning author, broadcaster and journalist who has worked in TV, radio, print and online.
For interview requests, click here.
---
The opinions expressed by our columnists and contributors are theirs alone and do not inherently or expressly reflect the views of our publication.
© Troy Media
Troy Media is an editorial content provider to media outlets and its own hosted community news outlets across Canada.