Back in the 1960s, one of the most iconic – and easily recognizable – cars on the road was the fourth generation Lincoln Continental. With its massive slab-sided body, imposing front grille and centre-opening suicide doors, it was the go-to vehicle for potentates, politicians, corporate bigwigs, and anyone else who wanted to project an image of power, wealth and exclusivity.
As time went on, it devolved into a parody of itself and became favoured by hot-rodders and was even used (and destroyed) in a few movies – Animal House and Goldfinger, to name two. These days, it's a kind of cult favourite with tattooed hipsters and hard-core chop artists.
But Lincoln has moved on and the Continental definitely ain't what it used to be. Still a crucial part of Lincoln's model lineup, it's now augmented by the MKZ series, which is about as far removed from the original Continental as you can get.
In a move that would likely have astounded diehard Lincoln drivers back in the day, the MKZ can also be had as a hybrid model, which is what I drove this time around.
A few particulars:
Power for the MKZ is delivered by a four-cylinder, Atkinson cycle engine bolted to a permanent magnet AC electric motor, with a CVT transmission. Atkinson cycle engines are engineered to keep their intake valves open a smidgeon longer during the power cycle than conventional engines, which enhances combustion (and fuel economy) at the cost of power.
The MKZ Hybrid is a lovely automobile in many ways but a road-scorcher it ain't. Battery power for the electric motor is lithium-ion and the total power output for this drivetrain is 188 hp. It's also front-drive, whereas its non-hybrid stablemates are all-wheel-drive.
Fuel economy is 5.9 litres/100 km combined rating, compared to 10.3 for the four-cylinder non-hybrid MKZ, and 11.8 for the three litre V6, so the MKZ Hybrid is quite thrifty.
And not at the expense of creature comforts. With a few negatives, which I'll get to shortly, the MKZ takes a back seat to no one when it comes to ambience, ergonomics, instrumentation and comfort. I particularly liked that it has rotary radio controls and a nicely-engineered push-button gear selector. It's also a beautifully-designed automobile, one of the prettiest mid-size sedans out there.
Now, about those caveats:
• Interior head space is at a premium. I'm far from a tall person but if you don't drop the front seats right down to their lowest setting, you'll be scraping the headliner. In fact, I struggled with the driver's seat during my entire time with this car – not with comfort, just positioning.
• There's no spare tire. Instead, there's a "temporary mobility kit," which consists of an air pump and a kind of built-in flat repair. Sorry, but I want an actual spare tire and a full-size one at that.
• The electric e-brake doesn't work. More to the point, it broke when I parked on a hill and decided to actually use it. The knob says: "Pull On" so I did and the whole assembly came off in my hands … just broke to pieces. The tricky part came when I wanted to leave: the e-brake was stuck in the On position and the car wouldn't move. I had to get on my knees to poke around and release it – I used a ball-point pen. For an upscale luxury car, this is unacceptable.
On the plus side, the MKZ has excellent noise, vibration harshness (NVH). It's a first-rate highway cruiser, if a little on the anemic side, and the only time you hear any kind of drivetrain noise is when you give it some welly climbing hills or overtaking. That four-banger really has to work hard to keep up. Still, full marks here.
I also like the idea of a luxury car with an environmental conscience. Who says upscale cars have to be wasteful and thirsty? Just fix the small bits and it's all good.
At a glance
Engine: 2.0-litre four-cylinder/electric motor
Transmission: CVT
Drive: FWD
Horsepower: 188 hp
Torque: 129 foot pound at 4,000 rpm
Price range: $40,900 to $45,950
Fuel economy: 5.7 litres/100 km (city) and 6.2 (highway); regular fuel.
Some alternatives: Toyota Prius, Infiniti Q50 Hybrid, Toyota Camry Hybrid, Lexus ES 300h, Kia Optima Hybrid, Honda Accord Hybrid, Acura RLX.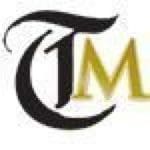 Ted Laturnus has been an automotive journalist since 1976. He has been named Canadian Automotive Journalist Of The Year twice and is past president of the Automotive Journalists Association of Canada (AJAC).