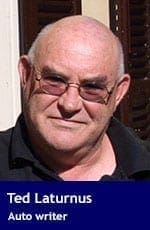 Believe it or not, one of the major hurdles faced by car manufacturers is what to name their products.
After all the research and development, focus groups, engineering studies, clinics, workshops and roundtable discussions, you have to decide what to call the thing.
And it's extremely important – get it wrong and people stay away. Get it right and it can make all the difference in the world.
In Japan, for example, carmakers devote massive amounts of time to the study of vehicle names. Over the years, this has led to some … er … interesting choices, such as Big Thumb, Bongo Brawny, Bingo, Brat, Naked and my personal favourite, Leopard J. Furie, among many others.
North American manufacturers are a little more circumspect and settle for mundane monikers like Cutlass, Impala, Focus and so on.
Europeans seem to content themselves with series of numbers and letters: 300C, 2002Tii, 325e, 911SC, etc., etc.
Except for Volkswagen. Over the years, they've come up with some head-scratchers. What, for example, is a Jetta? Or a Tiguan? Eos? Passat? Or, most recently, Arteon? What exactly is an Arteon?
First of all, it's one of the most beautifully-styled sedans on the market. This is a stunning automobile, reminiscent of the Passat CC, which is no longer available.
Mid-size, it's powered by a turbocharged 2.0-litre four-cylinder engine that develops some 268 horsepower, is inter-cooled and mated to an eight-speed Tiptronic automatic transmission only.
The Arteon is also all-wheel-drive. And it has a bevy of engineering features, including traction control, sport suspension and what VW calls Dynamic Chassis Control. It is, in all respects, a sport sedan, with above-average handling and braking.
It's a little twitchy, though. The steering is super sensitive, and the car responds instantly to any variations in road surface or lane changes. Coupled with a lane-keeping feature, this is kind of irksome, but not a deal-breaker. At the risk of repeating myself, the lane-changing feature is one of my least favourite things in a car, be it an Arteon or anything else.
Might as well complain about the engine, too. On paper, it's good for almost 270 horsepower, but on the road, it doesn't feel like it. Yes, the turbo cuts in promptly when it has to, but for around-town schlepping and day-to-day errand-running, the engine just feels under-powered. The problem seems to be a lack of bottom-end grunt and a nicely-tuned V6 would be a better choice, in my opinion – much like the old CC used to have.
Other than that, this car is a pleasure to drive: comfortable, roomy and very driveable. The trunk is good for a hefty 770 litres (27 cubic feet) of luggage space and five adults can fit comfortably. So, aside from the power shortage, no complaints here. This is the kind of car that would shine on a long road trip and is very much at home on the highway.
That said, the Arteon simply doesn't stir the blood. Unquestionably pretty with excellent road manners, it's just a little too staid for my tastes. It kind of reminds me of some of the four-door sedans the Japanese and Americans produced back in the 1980s and '90s: Cressida, Cutlass, Maxima, Regal – that sort of thing.
Yes, it's more competent and probably a better engineered automobile, but it's essentially a people-carrier.
I have one more complaint: ambient noise. Whether it's just the tires – P45/45R18 Continentals – or a lack of insulation, the Arteon is not a quiet automobile. Engine noise is more pronounced than it should be and you can definitely hear the tires humming when you get up to speed. I've driven cars that were worse but I've also driven some that are better.
Finally, I'm not sure where this car fits. With a price tag up to and over $50,000, it ain't cheap. And although it looks expensive, it still behaves like a fairly conventional four-door sedan – a little more upscale, perhaps.
It's one of those cars that you just have to want for its own sake. No doubt hard-core VW fans will love it, but I can't see the company moving that many out of the showrooms.
Time will tell.
2019 Volkswagen Arteon
Engine: 2.0-turbocharged-litre four-cylinder
Transmission: Eight-speed automatic
Drive: All-wheel
Horsepower: 268 at 5,500 rpm
Torque: 258 foot pounds at 1,950 rpm
Base price: $47,995; as tested, $53,085
Fuel economy: 12.0 litres/100 km (city) and 8.6 litres/100 km (highway); regular or premium gas
Some alternatives: Mazda6, VW Passat, Subaru Legacy, Toyota Camry, Honda Accord, Hyundai, BMW 3-series, Kia Stinger.
Ted Laturnus writes for Troy Media's Driver Seat Associate website. An automotive journalist since 1976, he has been named Canadian Automotive Journalist of the Year twice and is past-president of the Automotive Journalists Association of Canada (AJAC).
---

The views, opinions and positions expressed by columnists and contributors are the author's alone. They do not inherently or expressly reflect the views, opinions and/or positions of our publication.