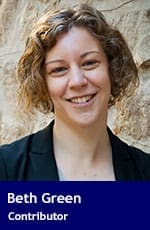 Parents, what are the top three things to pack in your kid's school bag?
These days, back-to-school supplies like coloured pencils and geometry sets run a poor second place to YouTube. At the end of the summer vacation, when I checked out videos about the best hairstyles, the best first-day-back outfits and hacks for making going back to school easier, they had 132,000, 286,000 and 341,000 views respectively. 
So whether you as parents are more anxious than your children about the first day of school or the return to routine comes as a welcome relief, here are my top three items to pay attention to as the academic year begins.
Insist they are first and foremost your kids. The clear win is for school to work with your educational priorities and your family's values, not against them. School must protect young people as they learn to critically reflect and make wise judgments, rather than impose uniformity.

Remember that quality of teaching and learning matters considerably more than the latest curriculum or technology fads. Teaching quality is enhanced by educational diversity far more than by the latest techno gadget or novel pedagogical methods.

Don't settle for less than equitable access to the school of your choice.
School systems where parents are close to the heart of decision-making are much more accountable to their communities and much more responsive to the needs of students than to the whim of the school board or teachers' unions. Don't relinquish your children to a system where you can't hear your voice, or see your community and its values fully reflected.
Parental voice, community participation and civic engagement are the signs of a healthy school system. Some of the best examples come from Canada's independent schools.
Jeff Weening and Kim Furtney, teachers at Unity Christian High School in Barrie, Ont., won a John Rozema Excellence Award in Teaching for their Canadian Stories project. Whether students used a pen or an iPad, they were expected to know the techniques of good narrative writing and demonstrate excellence in spelling and grammar. When students interviewed parents, friends and community members, they had to do their research and know their history so that stories of immigration, military service, experiences of residential schooling, or growing up French Canadian were treated with respect and retold with accuracy.
Edmonton Christian Schools are part of the alternatively funded school system in Alberta. The system employs a storyteller whose job it is to listen, retell, and help community members understand one another as the diversity of their community and its needs has grown. They are participating in a Cardus research study that maps mission and philosophy against parental expectations, while measuring student outcomes with a particular focus on character, religious and spiritual beliefs. They're taking seriously their responsibility to steward public funding, provide high-quality education and be responsive to their parental community.
Neither of these two schools is government run, yet both clearly reconcile the aims of public education in Canada with the responsibility of acting in the place of parents.
The national Cardus Education Survey shows that, overall, independent schools achieve a better balance of good academic, civic, religious and spiritual outcomes. In Canada, the graduates of independent schools are more civically minded than their public school counterparts. Evangelical Protestant and independent Catholic graduates are more likely to volunteer in non-church organizations. Evangelical Protestants are more likely to give blood, donate to charity and report that they feel responsible for the welfare of others than public school graduates.
Finally, this raises the question of equity across the provinces. In British Columbia and Alberta, funding for alternative schools considerably enhances your ability to attend a school of your choice. In Ontario, there's only funding for the public and separate Catholic school systems, leaving many parents with few genuine choices. And that means Ontario policy-makers start the school year already behind in their homework.
Dr. Beth Green is education program director at the think-tank Cardus.
Beth is a Troy Media contributor. Why aren't you?
---

The views, opinions and positions expressed by columnists and contributors are the author's alone. They do not inherently or expressly reflect the views, opinions and/or positions of our publication.