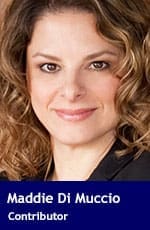 Canadians don't get full value for the money they spend on education – and it's a great deal of money.
The Organization for Economic Co-operation and Development (OECD), made up of 35-member countries committed to democracy and world trade, has just released a report on the state of global education.
Comparing the outcomes of Canadian public education with other nations is important. Most provincial governments struggle to find the right balance between class size, teacher qualifications and compensation, youth employment and filling vacancies in the job market. Canada's workforce relies on graduates and immigration to keep our economy growing.
All over the world, teacher salaries make up the biggest share of education spending. The OECD compared each country's average teacher salary in U.S. dollars. The average Canadian primary school teacher with 10 years of experience is paid the third highest globally, after Luxembourg and Switzerland.
Canadians have steadily increased the amount we pay for primary and secondary school systems. Between 2008 and 2012, the amount spent grew by about 11 percent, as compared to the five percent average for OECD countries. And 92 percent of this money comes from public sources.
Canadians also spend about US$21,500 per student enrolled in post-secondary education. Of that, 52 percent comes from public funds, compared to 70 percent on average in other countries surveyed by the OECD.
This may explain why Canada produces fewer post-graduate degrees than other nations.
Canadians spend 6.1 percent of our gross domestic product educating youth. That compares to an OECD average of 5.2 percent of GDP. On a per capita basis, the report suggests that, in 2013, every Canadian contributed approximately US$3,170 towards educating the next generation.
Do Canadians get a decent return on the investment in education?
The answer is not clear cut.
According to the OECD report, children born of immigrants (both parents born outside of Canada) do exceptionally well in Canadian schools. This demographic is significant: almost 36 percent of Canadian students have foreign-born parents. Canadian children of immigrants are more numerous than most other OECD nations, and this reinforces the notion that Canada is a nation of immigrants.
In most cases, children of foreign-born parents get a better education than what their parents received. While their parents may have stopped school at the primary or secondary levels, 63 percent of children of immigrant parents go on to post-secondary education. In comparison, only 46 percent of children with parents born in Canada pursue post-secondary studies.
However, having a post-secondary education isn't as financially beneficial in Canada as elsewhere. Canadian degree holders make on average 39 percent more than someone with just a high school diploma. On average in OECD countries, degree holders earn 55 percent more.
The biggest area of concern for Canada remains the gender gap. The OECD says the average woman with a high school diploma earns only 61 percent of what similarly-educated man earns. The gap lessens as the level of education increases. Women with post-secondary education in Canada earn 72 percent of similarly-educated men.
The gender gap in part can be explained by the fact that men dominate certain industries – manufacturing and construction, for example. But it remains one of the chronic shortcomings in the Canadian economy. Economists have long argued that any discrimination is bad for business. It makes Canadian markets less efficient and ultimately makes us less competitive. Any time a group of people are told their skills or productivity are less valued because of irrelevant or irrational factors, such as gender, we undermine our prosperity.
The silver lining for parents of daughters is that the more education a girl receives, the better her chances of closing the gender wage gap.
However, more work can be done and public education should lead. Vocational training needs to be accessible to female students to help open well-paying jobs to both genders.
As Canada faces an increasingly competitive global marketplace, and as our youth continue to struggle with employment prospects, the OECD report gives us valuable data we can use to improve our education system.
Governments need to balance the costs of education with the benefit to students and society, and that means spending with purpose.
Maddie Di Muccio is a former town councillor in Newmarket, Ont., and former columnist with the Toronto Sun.
Maddie is a Troy Media contributor. Why aren't you?
---

The views, opinions and positions expressed by columnists and contributors are the author's alone. They do not inherently or expressly reflect the views, opinions and/or positions of our publication.