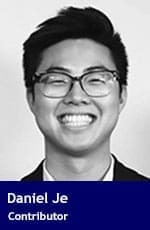 Ontario students and universities face major changes in the next academic year, from performance-based funding to tuition decreases, introduced by the provincial government.
The province plans to reduce tuition by 10 percent across all universities. So schools are looking to international students to help offset the loss in revenue, since the tuition decrease only applies to domestic students.
Windsor University for one plans to raise international tuition by an average of five percent (for some programs, nine percent) to assist with the anticipated drop in tuition revenue.
Since international students are about to undergo significant changes, at OneClass we looked at tuition fees and enrolment among Ontario universities over the past 12 years. We wanted to see the differences between domestic and international tuition and enrolment, and how they've changed over time.
The findings were the result of analysis of CUDO (Common University Data Ontario) data by the Council of Ontario Universities, school records, such as tuition fee schedules, and school-specific CUDO information.
Here's what we found:
International tuition increased 2.6 times more than domestic tuition and 3.5 times more than inflation.
From $5,162 in 2006 (in 2017 dollars) to $6,528 in 2017, the average domestic tuition for an undergraduate first-year arts and science degree increased 26.46 percent. International tuition for the same degree increased 68.61 percent from $15,217 in 2006 (in 2017 dollars) to $25,656 in 2017.
The inflation rate during this period was 19.41 percent.
International tuition outpaced domestic tuition increases and the inflation rate by 2.6 times and 3.5 times, respectively.
Queen's University and the University of Toronto (all campuses) stand out. Both schools had increase rates of about 26 percent for domestic tuition (from 2006 to 2017) while international tuition was increased by 112.27 percent and 127.75 percent, respectively.
On average, international tuition in Ontario costs 3.9 times more than domestic tuition (2017-2018 academic year).
The average domestic cost for an undergraduate arts and science full-time degree in 2017 was $6,528. The international tuition was $25,656, making it almost four times that of domestic tuition.
Queen's and the University of Toronto stand out again.
An undergraduate arts and science degree at Queen's and the University of Toronto costs around $6,580 (first-year) for domestic students. For international students, the costs skyrocket to $37,490 and $45,690, respectively.
The average annual increase in international enrolment from 2006 to 2017 is 5.7 times higher than domestic enrolment, on average.
With the average annual increase at 1.6 percent for domestic enrolment and 9.15 percent for international, international enrolment has increased by almost six times more, on average, than for domestic students annually.
Lakehead University has significantly shifted its focus to international students.
From 2006 to 2017, the average annual increase in international students at Lakehead was 21.46 percent while domestic enrolment actually decreased, at an average annual rate of -0.55 percent.
The proportion of international students among Ontario universities overall increased 2.3 times from 2006 to 2017.
In 2006, the average proportion of international students among Ontario universities was only 5.65 percent. In 2017, this proportion increased to 12.77 percent, 2.26 times more than 2006.
Lakehead stands out again when looking at the proportion of international students.
From 2.01 percent in 2006 to 15.43 percent in 2017, the proportion of international students at Lakehead has increased 7.7 times in just 12 years.
Clearly, universities have become more dependent on international students over the past 12 years.
As demand for Ontario education continues to rise, universities can increase international tuition fees and enrolments at a pace much greater than for domestic students.
With a 10 percent tuition decrease coming, schools will have to explore other methods to offset this major loss in revenue. More international students seems to be a viable option.
It will be interesting to see how Ontario universities react and how the overall experience for international students is affected.
(See the full report with complete insights, notes/sources, and graphs: Ontario Universities' Increasing Reliance on International Students.)
Daniel Je is a graduate from the Schulich School of Business at York University and a content editor at OneClass, the educational technology firm based in Toronto.
---

The views, opinions and positions expressed by columnists and contributors are the author's alone. They do not inherently or expressly reflect the views, opinions and/or positions of our publication.