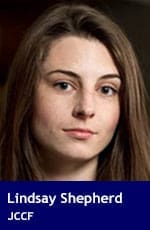 Last month, the Association of Administrative and Professional Staff (AAPS) of the University of British Columbia (UBC) wrote a letter to university president Santa Ono on behalf of its 5,000 members. The letter claimed UBC was serving as a platform for "bigoted, anti-transgender hate speech" by bisexual transgender anti-SOGI 123 activist Jenn Smith.
The association asked that Smith's presentation, scheduled for June 23, be shut down.
SOGI 123 is a resource toolkit for B.C. teachers to teach children about gender identity and sexual orientation. Its opponents criticize SOGI 123 for confusing children who are too young to have a mature grasp of what gender identity is and for promoting an ideological agenda that normalizes puberty blockers and other hormones given to children.
The AAPS letter claimed that an unspecified "large number" of their members said Smith's presentation made them feel "violated and/or unsafe as well as wholly disrespected by their employer."
The UBC Faculty Association followed with its own letter addressed to the chair of the UBC board of governors. It called for the cancellation of Smith's event, stating "the UBC academic community as a whole may be harmed by this event."
Fortunately, Smith's presentation, The Erosion of Freedom: How Transgender Politics in School and Society is Undermining Our Freedom and Harming Women & Children, went ahead.
However, Smith had two other presentations in B.C. scheduled earlier in June that were, in Smith's words, "cancelled by enemies of free speech."
Smith's room bookings at New Westminster's Douglas College for June 8 and Langley's Trinity Western University (TWU) for June 15 were cancelled by campus officials. Both institutions insinuated Smith was dishonest about his presentation subject when completing the room booking process.
But according to Smith, TWU never asked for a description of the presentation during the booking process. Douglas College did ask and so the booking request submitted accurately and concisely described the event as "a discussion of various laws, programs, and policies related to transgender issues and their implications for society."
Neither Douglas College nor TWU responded to requests for comment.
UBC should be commended for sticking to its principles and allowing Smith's presentation to go ahead, though they did reportedly increase Smith's security costs from $500 to $1,400. Such security fees are increasingly used to price free expression out of reach for countless students who can't afford to pay exorbitant fees.
UBC provost Andrew Szeri held firm, declaring the university must remain an "open and inclusive forum, where members of the university have the freedom to engage in full and unrestricted consideration of any opinion. Selectively shutting down conversations on complex and challenging topics undermines that crucial foundation that enables challenge of the status quo."
Private universities such as Trinity Western have the right to silence the free exchange of ideas as they see fit. Only public, taxpayer-funded universities and colleges, like UBC and Douglas College, have a legal obligation to respect the free exchange of ideas on campus. That being said, all institutions of 'higher learning,' including the private ones, should make a robust free exchange of ideas a key part of their learning environment. Intellectual discomfort is a prerequisite to learning.
The cancellations of Smith's talk demonstrate that those who want to cancel events see themselves as virtuous heroes, looking out for the greater good (even if doing so tramples on individual rights like the right to free expression); and that too many of our post-secondary professionals, including the faculty who should ultimately safeguard academic freedom, don't understand free speech.
Regardless of whether you object to Smith's perspective on gender curriculum, those who value living in a free and open society should pay attention to how our colleges and universities conduct themselves in the face of protestors and activists who want to censor and cancel activities they don't approve of.
Public vigilance is among the strongest counteractions against this troubling trend towards censorship.
Lindsay Shepherd is Campus Free Speech Fellow at the Justice Centre for Constitutional Freedoms.
---

The views, opinions and positions expressed by columnists and contributors are the author's alone. They do not inherently or expressly reflect the views, opinions and/or positions of our publication.