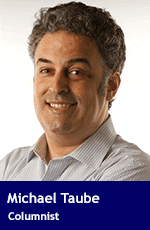 Ontario Premier Doug Ford and the Progressive Conservative government announced last week that the controversial sex-ed curriculum, rolled out in 2015 by the previous Liberal government, would be repealed. It's a good decision.
Elementary schools will revert back to the old sex-ed curriculum in the fall, and parents will be consulted and provide recommendations to update this document in due course.
I've read the now-repealed Liberal sex-ed curriculum. To be perfectly frank, I didn't find it wildly controversial. There were certainly sentences, paragraphs and sections I would have crafted differently about gender identity and sexual health/activity. As a parent of a young child, I also had some reservations about teachers being involved in areas of discussion that should be specifically for a home environment.
My bigger issue with the sex-ed curriculum was the process.
Former Liberal premier Kathleen Wynne repeatedly denied it had been politicized. She told the Toronto Star on March 13 that "many parents … about 4,000 and with the leaders of various parents' councils at schools" were part of this discussion. "Psychologists, psychiatrists, police, people who live in communities and are concerned about the safety of young people were consulted," she also claimed, "and the way the curriculum was developed was not by politicians."
It's a nice story but I believe it's been skewed to a large extent.
The parents, psychologists, psychiatrists and school councils the Liberals consulted would have likely been either Liberal-friendly or progressive-thinking. If a government wants to change an existing policy, they're not going to open the doors to many critics who would have ultimately produced a very different result.
Right-leaning Ontarians, faith groups and social conservatives would have therefore hurt the Liberals' primary objective of adjusting the sex-ed curriculum to fit with their left-leaning worldview. These opponents ultimately served as outliers of a small, minority opinion in the province. (Some critics may not have shown up at all because they wouldn't have trusted the Liberals to handle things in a fair, even-handed matter.)
Furthermore, Ben Levin, a former deputy education minister who pled guilty in 2015 to three charges of making and distributing child pornography, had a hand in crafting the sex-ed curriculum. While the extent of his role is still disputed, his involvement (major or minor) cast a dark shadow on the entire process – and not just for Conservatives.
That's why opposition to the Liberal sex-ed curriculum initially resonated with supporters of groups like Parents As First Educators (run by former Ontario PC leadership candidate Tanya Granic Allen), and eventually encompassed others like Ford and the PCs.
Whether you were a strong social conservative, moderate social conservative, social centrist or just frustrated with the Liberals, this process looked, smelled and felt politicized at its very core.
The 2015 version of the sex-ed curriculum had to go, and it went.
What does Ford have to do to ensure a fair and balanced process is in place when his government formally decides to update this document?
Here are some suggestions:
Different perspectives at the table, from faith-based leaders to radical left activists, must be welcomed to ensure all voices are heard.

All parents must be made to feel comfortable during what will inevitably be contentious discussions, irrespective of whether they believe sex education should be taught in our classrooms.

A transcript of all discussions and recommendations, including the good, bad and ugly of every single participant across the province, must be available in its entirety for public consumption.
This way, Ontarians would realize the PC government has paid heed to some of their advice when it comes to updating the controversial sex-ed curriculum. Any remaining fears of left-wing meddling and a politicized process would fall by the wayside, too.
Troy Media columnist and political commentator Michael Taube was a speechwriter for former prime minister Stephen Harper.
---

The views, opinions and positions expressed by columnists and contributors are the author's alone. They do not inherently or expressly reflect the views, opinions and/or positions of our publication.