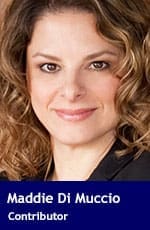 Ontario is spending big to provide free post-secondary education to low-income students. The program has already awarded grants to about 185,000 students this semester. That means about a third of all full-time Ontario students attending college or university have qualified for some help.
Funding qualified students who couldn't otherwise afford an advanced education is meant to pay huge dividends towards Ontario's future prosperity.
Studies show that the lower your education, the less likely you are to be employed. Someone without a high school diploma is much more likely to be unemployed than a high school grad. And the odds of being employed further increase if you have a university degree.
Statistics Canada reported in 2006 that high school dropouts had, on average, an 11.1 percent unemployment rate. Those who completed Grade 12 averaged 7.3 percent unemployment. For those with a university degree, the unemployment rate averaged just 4.5 percent.
As an economy cycles between boom periods and downturns, a better educated workforce can soften the effects of a recession. By increasing the number of people in the workforce who have post-secondary education, the government will help to improve overall employment in Ontario.
The same 2006 Statistics Canada study found that the average annual income of high school dropouts is 15 percent less than that of the average high school grad. And the average university graduate earns 50 percent more.
Higher incomes bring more tax revenue to the province. So even though it's spending big on tuition grants now, the province is expected to easily recover that money over the working lives of the recipients.
Improving access to education can also reduce other costs for the province. Health care is Ontario's single largest expenditure. Approximately 38 percent of the provincial budget is health-related. Studies show that people with post-secondary education tend to have healthier lifestyles than the average high school dropout. Better educated people are less likely to be a heavy smokers and drinkers. And obesity rates increase as education levels decrease.
We know companies looking to relocate prefer cities with a better educated workforce. If a company requires skilled labour, a robust post-secondary system graduating workers with those skills can make Ontario a good choice. And that will help attract investment and innovation to the province, creating well-paying jobs.
The free tuition program appears to be a winner. And it couldn't come at a better time – a provincial election must be called by early June 2018. After 13 years in office, the Liberal government is showing it can still create progressive policy.
Yet Premier Kathleen Wynne's government can't rest on its laurels. Where it makes sense, the free tuition program must be reviewed and expanded, perhaps to include post-graduate programs. Encouraging growth in master's and PhD programs could benefit the economy through increased research and innovation.
And the example Ontario has presented deserves to be emulated around the country.
Investing in education also invests in the economy. Making post-secondary school more accessible will result in a thriving, prosperous country.
Maddie Di Muccio is a former town councillor in Newmarket, Ont., and former columnist with the Toronto Sun. 
Maddie is a Troy Media contributor. Why aren't you?
---

The views, opinions and positions expressed by columnists and contributors are the author's alone. They do not inherently or expressly reflect the views, opinions and/or positions of our publication.