Remote meetings are often not taken as seriously as in-person meetings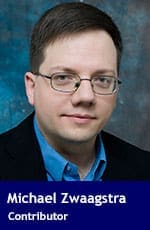 The Winnipeg School Division might soon allow delegates to present remotely at its board meetings. One of its rookie trustees recently introduced a notice of motion to allow this virtual option.
Trustee Rebecca Chambers argues that this change would make board meetings more accessible to the public. According to Chambers, some people find it too difficult to attend board meetings in person, and it makes sense to allow them to attend remotely.
Obviously, the intent behind Chambers' motion is laudable. However, it's important to remember that people who cannot attend a board meeting in person already have an accessible option: They can submit a written presentation.
Keep in mind that any parents or other local community members who wish to present at a school board meeting all live in the same city. With enough advance notice, it should be possible to make the trip to the board office at the scheduled meeting time. Again, if this is impossible, delegates can send a letter summarizing their key points.
In addition, if a school board allows remote attendance for delegations on a permanent basis, it won't be long before trustees give themselves the option to attend remotely as well. As we learned during two years of forced Zoom meetings during the COVID-19 pandemic, this will inevitably lead to a decline in meeting quality.
The reality is that remote meetings are decidedly inferior to in-person meetings. Not only do participants miss out on the regular interpersonal interactions that normally occur during in-person meetings, but remote meetings make it easy to avoid engaging with anyone with whom they disagree. It becomes easier for politicians to stick to their existing echo chambers.
In addition, there is a scientific basis for what is often called "Zoom fatigue." Researchers from the University of Michigan have found that internet lag time makes it difficult for Zoom participants to catch subtle cues during conversations. Because participants need to put more effort into understanding each other during remote meetings, they typically end up feeling drained afterwards.
Zoom fatigue is bad enough when it occurs after a casual conversation between family members. Now think about the Zoom meetings conducted by political adversaries who are not inclined to give each other the benefit of the doubt. It's not surprising that serious misunderstandings are likely to arise.
Add to this the ongoing technical challenges that arise during Zoom meetings. From forgetting how the mute button works to spotty wi-fi reception to poor video camera positioning, the problems that crop up are endless. These types of problems rarely occur during in-person meetings.
Finally, remote meetings are often not taken as seriously as in-person meetings. A Montreal MP, for example, twice appeared naked on camera in a House of Commons Zoom meeting. How likely is it that he would have pulled this stunt during an in-person meeting? A Chilliwack school trustee even lit a cigarette and drank wine during a remote meeting, which would never have been tolerated in person.
Before rushing to make temporary procedures permanent, we need to ensure we are not entrenching bad practices. School board trustees make important decisions at their meetings. It shouldn't be too much to ask that all trustees and everyone participating in the meeting be there in person.
A school board meeting should be worth the trip.
Michael Zwaagstra is a public high school teacher and a senior fellow with the Frontier Centre for Public Policy.
For interview requests, click here.
---
The opinions expressed by our columnists and contributors are theirs alone and do not inherently or expressly reflect the views of our publication.
© Troy Media
Troy Media is an editorial content provider to media outlets and its own hosted community news outlets across Canada.