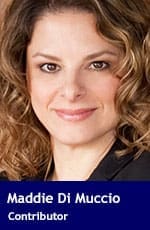 Ontario Premier Kathleen Wynne's plan to increase post-secondary education subsidies for students from lower income households is a good start, but more needs to be done.
High school graduates from households that earn less than $50,000 a year will find going to university or college in September a lot more affordable, thanks to new grants and loans.
This policy is bound to have a positive effect, allowing many young Ontarians to overcome intergenerational cycles of poverty through higher learning.
But obstacles remain for many students who live in low-income households.
As the standardized testing scores administered by Ontario's Education Quality and Accountability Office (EQAO) have revealed over many years, students from low-income households must also overcome the poor quality of education they receive at government-run schools.
Each year, the EQAO releases the results of its testing at approximately 4,900 Ontario elementary and secondary schools. The tests are administered in Grades 3, 6, 9 and 10 to measure math and literacy skills. To meet the minimum provincial standard in these subject areas, a student must score 70 percent or better. However, 25 to 50 percent of students fail to meet minimum standards every year.
EQAO doesn't rank schools, so for the benefit of parents and other stakeholders, the Fraser Institute releases an annual report rating schools.
Analysis of the EQAO test scores shows a strong correlation between the scores and the wealth of people in the community surrounding a school. Schools in neighbourhoods with an average annual household income of more than $100,000 do well in testing. Schools in areas with household income of less than $45,000 a year tend to fall within the lowest tier of EQAO results.
Studies attempt to use demographics to explain why students from wealthier families do better on EQAO tests. Some point to a connection between higher incomes and university degrees. Thirty percent of Ontario adults have university degrees. In high-income neighbourhoods, 54 percent of adults hold university degrees; only 21 percent do in low-income areas. There's also a greater chance that a student in a low-income school comes from a single parent household: 31 percent compared to 12 percent in high-income areas.
Providing high school graduates from low-income families with grants and loans to help make post-secondary education affordable is a start.
But EQAO consistently shows that many of these students graduate from high school without the math and literacy skills required to meet minimum provincial standards. Many from schools in lower-income areas just don't have the same opportunity as others to be successful in university or college.
Despite the efforts of the government to make post-secondary education more accessible, the socio-economic gap will persist without other changes.
Changes implemented over the past five years in Spokane, Wash., might help Ontario as it seeks to close this gap. To reduce the inequality between low-income and high-income schools, the Spokane Public Schools district is stressing more challenging and academic classes at lower-income schools. There's a defined plan for each student and an expectation that students at these lower-income schools will attend post-secondary and succeed at that level. Tougher high school classes benefit the students in schools in lower-income areas, and they are now more likely to succeed in university or college.
Public education is a child's best chance to overcome socio-economic challenges. That's why Wynne decided to make post-secondary education more affordable for low-income families.
Yet high school graduates from neighbourhoods with lower average family incomes must outperform academically to progress beyond their parents' earning potential. We can't accept schools in these areas continuing to lag when it comes to literacy and math skills.
A more rigorous curriculum at these schools will help these children succeed at university or college.
Maddie Di Muccio is a former town councillor in Newmarket, Ont., and former columnist with the Toronto Sun.
Maddie is a Troy Media contributor. Why aren't you?
---

The views, opinions and positions expressed by columnists and contributors are the author's alone. They do not inherently or expressly reflect the views, opinions and/or positions of our publication.