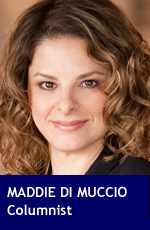 One of Patrick Brown's legacies is the ample war chest the Progressive Conservative Party of Ontario has for the June 7 provincial election campaign. Among the largest donors in recent years are land developers.
A recently-released video of PC Leader Doug Ford (Brown's successor) speaking behind closed doors to supporters exposes his plans to open "huge swaths" of Ontario's Greenbelt lands for new home construction. In the video, Ford boasts that he has been speaking to Canada's largest developers, who are keen to send their bulldozers into this environmentally-protected area.
The Greenbelt consists of approximately two million acres of protected lands and surrounds Toronto, Hamilton, Mississauga and other Greater Toronto Area cities. It includes the Niagara, Halton, York and Durham regions, which pollsters refer to as the vote-rich 905 area. It's a key battleground in the election.
When I was a municipal councillor in York Region representing an area that included part of the Greenbelt, I was approached by real estate agents, developers and other area politicians who sought my support for their plans to build on these protected lands.
Despite all the talk, no politician ever thought of presenting these schemes in a public forum because they knew that voters would not support them. On the other hand, these same politicians depended on developers' donation cheques during election season.
Recent polling indicates that 93 percent of the GTA supports the preserving the Greenbelt. It's easy to imagine why. Vast rolling hills underneath open skies and glowing sunsets make it one of Ontario's most beautiful gems – and among the most successful greenbelts in the world.
Ford boasting that he would build homes on the fiercely-protected lands in the 905 ridings in order to draw votes from neighbouring ridings illustrates stunningly bad political instinct. Anyone who understands the 905 suburban psyche knows that the mere mention of development gets homeowners suspicious.
This would explain why Ford's promise to open up the Greenbelt for housing never made it on the PC Party's policy platform: it would spell political disaster, especially in rural, agriculture Ontario, where PC candidates seek to represent farmers.
When confronted by journalists, Ford reiterated that building homes on the Greenbelt was his plan to deal with Ontario's affordable housing crisis. That's just a bad attempt at quick damage control. The lack of affordable housing has nothing to do with protecting the Greenbelt. If builders wanted to build affordable homes, they could do it tomorrow. In York Region alone, multiple plots have been zoned for affordable housing but haven't been built on because builders aren't interested in constructing affordable housing. They're interested in maximizing their profits.
But just imagine if a Ford government repealed the Greenbelt Act and allowed the land to be exploited for developers to build "affordable housing." There's no infrastructure in these areas: no water or sewer management, no roads, no public transit, no jobs, no nearby shopping plazas. Imagine the billions upon billions of taxpayer dollars this massive infrastructure project would demand from municipalities. That's why the Greenbelt's rolling hills and country roads are ideal for large single-family homes that will sell for millions apiece. That's why developers want to get their hands on  the land.
Ford's plan to release millions of acres of Ontario's natural heritage will transform it into a sprawl of McMansions.
Ontarians are far more environmentally aware than they were a generation ago. Millennials in particular aren't likely to endorse Ford's planned desecration of the Greenbelt.
Ford may have just handed his opponents the wedge issue they were desperately seeking as the election nears. Until now, the PCs were well ahead in the polls in the 905 region.
The Greenbelt was put in place after significant public consultation and heavy lobby from conservation groups. The process for protecting environmentally-sensitive lands, water and natural heritage isn't a partisan issue and ought to be respected.
By suggesting to a small group of supporters in a closed meeting that he will siphon off the Greenbelt to developers, Ford illustrated the breadth of his arrogance and sense of entitlement. It's the kind of behaviour that conservatives like myself would have expected from the governing Ontario Liberal party.
There are few issues that almost every Ontarian can agree on. Preserving the Greenbelt is one of them.
Troy Media columnist Maddie Di Muccio is a former town councillor in Newmarket, Ont., and former columnist with the Toronto Sun.
---

The views, opinions and positions expressed by columnists and contributors are the author's alone. They do not inherently or expressly reflect the views, opinions and/or positions of our publication.