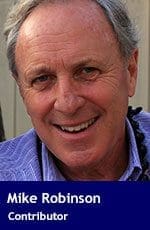 You could tell it was him by the big Stetson hat and the corn-cob pipe, often seen bobbing up and down in the Roosevelt elk meadows paralleling the road to Gold River on Vancouver Island.
They were the perfect animal for Jim Boulding to steward – big, like him, top of the food chain, vulnerable to out-of-season poaching and range depletion, and, even though basically the dominant species, needful of protection.
Boulding shared some of those characteristics himself. With his wife Myrna he founded Strathcona Park Lodge and Outdoor Education Centre on Upper Campbell Lake, probably the most famous family run Canadian outdoor education centre west of Muskoka.
Jim passed on way too early in 1986, while still in his early 50s. His reputation as a wildlife, wildlands and oceans steward continues today. Many conservationists speak of him as one of the first 'happy warriors' of the 1970s, the early days of B.C.'s distinct brand of environmentalism. Along with Vancouver Island legends like Nuu Chah Nulth elder George Clutesi, and author and conservationist Roderick Haig-Brown, Jim Boulding influenced a generation.
In that radical decade, more than 100 seasonal instructors at 'the Lodge' refined and honed their wilderness guiding, ocean kayaking, canoeing, basic climbing and hiking skills with highly appreciative student and family groups. We all worked as Jim's "apprentices, lackies, Sherpas, and porters" (his terms), and we all worked hard to earn his respect. What we aspired to do with our young lives, he and Myrna already did with theirs.
They lived way off the grid in a magical setting, and they paid close attention to what was happening in their environment. In the words of the day, Boulding would say that he was "kind of holistic." He was absolutely convinced that the most important work he did was, "just being here, being the eyes and ears of decency towards those swans and elk and salmon, that city folk take for granted."
When you pushed him about living off the beaten path, he'd say something sarcastic like, "You know, we actually built our Lodge beside a highway. I'm surprised you haven't noticed all those cars, logging and mining trucks going by all day long. And we did that for a reason. So we'd be seen."
But as you got to know him, and he relaxed his guard against "all you Rhodes' Scholars," he talked about the basic need to bear witness to all the beauty, diversity and wonder that existed in Strathcona Provincial Park, the West Coast offshore, and archipelagos of Nootka Sound. "I've got the best job in the world," was a familiar refrain.
Jim saw B.C.'s future not in logging, mining and commercial hunts (paradoxically all of which were permitted within Strathcona Provincial Park in the 1970s), but in environmental and cultural tourism.
Tourism promoted the preservationist values that the Bouldings championed, and actually placed a value on conservation rather than consumption. Their family business was never about money – it was about service to their values. And they were always ready to pay the price those values demanded. Boulding sometimes referred to this as being, "a bit like muscular Christianity, if you know what I mean."
When he saw breaches of his conservation ethic, he was always right on the case. One day when a survey crew began to lay out a logging cut-block within Strathcona Park's boundaries and within eyesight of the Lodge and his guests, he got in his truck, drove up to the surveyors, and basically ran them off the property.
He was a big muscular guy, a famous UBC Thunderbirds fullback in his university days, and when he got mad, you were wise to take notice. His definition of citizenship was not passive. When the duty arose, you acted in defence of the commons.
Similarly, he was very quick to point out the strong conservation efforts of local First Nations, and especially careful to pay for the use of any tribal resources in Strathcona programs. When Jim arrived socially at Yuquot (Captain Cook's "Friendly Cove" on Nootka Island), it was always with boxes of oranges and apples for the resident Williams family. He saved his highest respect for those who, in his words, "lived on the edge."
I was 24 when I first worked for Jim Boulding, and today, at 65, I find him still one of the most impactful persons I've met. In every good sense, he lived by example.
Mike Robinson has been CEO of three Canadian NGOs: the Arctic Institute of North America, the Glenbow Museum and the Bill Reid Gallery. Mike has chaired the national boards of Friends of the Earth, the David Suzuki Foundation, and the Canadian Parks and Wilderness Society. In 2004, he became a Member of the Order of Canada.
---

The views, opinions and positions expressed by columnists and contributors are the author's alone. They do not inherently or expressly reflect the views, opinions and/or positions of our publication.