Trudeau carbon taxes undermine his claims he's making life more affordable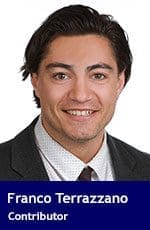 Prime Minister Justin Trudeau claims he's "making life more affordable," but his own government agencies continue to prove his carbon tax makes life more expensive.
"Nova Scotians saw prices at the pump increase by 14 percent in July compared with June," Statistics Canada reported. "The introduction of the federal carbon levy in the province and higher wholesale prices contributed to higher gasoline prices."
It's not just Statistics Canada.
The Canada Revenue Agency shows the carbon tax currently increases the price of gasoline by 14 cents per litre, the price of diesel and home heating oil by 17 cents per litre and the price of natural gas by 12 cents per cubic metre.
The Bank of Canada, the federal government's central bank tasked with keeping inflation low, wrote in a note to Parliament's finance committee: "If the charge were to be removed from the three main fuel components of the consumer price index (gasoline, natural gas and fuel oil) it would reduce the inflation rate by 0.4 percentage points."
In other words, life would be more affordable if Trudeau scrapped the carbon tax.
The Parliamentary Budget Officer is the federal government's non-partisan, independent budget watchdog. The PBO also notes the carbon tax makes Canadians poorer.
"Most households will see a net loss, paying more in fuel charges and GST, as well as receiving lower incomes, compared to the Climate Action Incentive payments they receive and lower personal income taxes they pay," according to the PBO.
The carbon tax will cost the average family between $347 and $710 this year, even after the rebates are factored in, according to the PBO.
Trudeau's carbon tax bill is only getting bigger. The carbon tax will increase the price of gas by 37 cents per litre in 2030, according to the CRA.
Trudeau also imposed a second carbon tax through fuel regulations. The second carbon tax doesn't come with rebates and it's layered on top of Trudeau's original tax.
Analysis from the Department of the Environment shows the second carbon tax will "disproportionately impact lower and middle-income households," including Canadians "currently experiencing energy poverty," "single mothers," and "seniors living on fixed incomes."
Independent government regulators in Atlantic Canada estimate the second carbon tax initially costs between four and eight cents per litre of gas.
By 2030, when the fuel regulations are fully implemented, Trudeau's two carbon taxes will increase the price of gas by about 55 cents per litre and cost the average family more than $2,000 every year.
While Ottawa has made life more expensive with yearly carbon tax hikes, other countries have provided gas tax relief.
The United Kingdom announced billions of dollars of fuel tax relief. Australia cut its gas tax in half. South Korea cut its gas tax by 30 percent. Germany temporarily cut its fuel tax by 30 cents per litre of gas. The Netherlands cut its gas tax by 17 cents per litre.
India cut its gas tax to "keep inflation low, thus helping the poor and middle classes."
While Canadians are now paying two carbon taxes, more than 75 percent of countries don't pay a national carbon tax, according to the World Bank.
Trudeau knows the carbon tax makes life more expensive. After all, the objective of his carbon tax is to increase the price of gasoline, diesel and heating fuel.
Trudeau wants Canadians to think he's trying to make life affordable. In reality, Trudeau is failing to do the one thing that would immediately make life more affordable: scrap his carbon taxes.
Franco Terrazzano is the Federal Director of the Canadian Taxpayers Federation.
For interview requests, click here.
---
The opinions expressed by our columnists and contributors are theirs alone and do not inherently or expressly reflect the views of our publication.
© Troy Media
Troy Media is an editorial content provider to media outlets and its own hosted community news outlets across Canada.