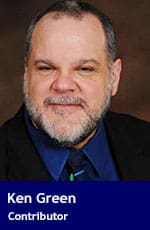 Pipeline opponents are lining up again in British Columbia, but their case is off-point and exaggerates pipeline risks.
The last several weeks have seen new, if somewhat contradictory, developments on the Trans Mountain pipeline file.
Kinder Morgan received approval last year to twin the existing Trans Mountain pipeline, which runs from Edmonton to Burnaby, B.C. The approval was immediately supported by Alberta Premier Rachel Notley and Prime Minister Trudeau.
But attitudes have hardened in British Columbia. In a July 18 letter to George Heyman, B.C.'s new minister of Environment and Climate Change Strategy, just-elected B.C. Premier John Horgan instructed him to "employ every tool available to defend B.C.'s interests in the face of the expansion of the Kinder Morgan pipeline, and the threat of a seven-fold increase in tanker traffic on our coast."
B.C.'s attorney general clarified somewhat, pointing out that the province faces lawsuits if it delays the pipeline by stalling on permits. But he said the province can "ensure that permits require that construction be done in a way that minimizes spills, protects the environment and ensures appropriate cleanup."
B.C. Green Party Leader Andrew Weaver wants the NDP government to "use every legally available tool to stop the pipeline from going ahead." And Weaver's party has leverage, since its three MLAs give the minority NDP government its voting majority in the legislature.
So it's appropriate to review the question of pipeline and tanker safety.
A new study by the Fraser Institute uses the latest data to provide some context about the safety of transporting oil and gas. The study found that (based on data from 2004 to 2015) when moving a million barrels of oil, pipelines were 2.5 times less likely to have a release of product compared to rail transport.
And even then, most spills are small and don't harm the environment. Seventy percent of pipeline occurrences (breaks or malfunctions) result in spills of less than one cubic metre of oil. Seventeen percent of occurrences don't release any oil. And only 17 percent of occurrences take place in the actual line pipe – the vast majority happen in facilities where oil is handled. And those facilities often have secondary containment mechanisms and procedures.
But what about that seven-fold increase in tanker traffic off B.C.? Isn't that risky?
Surprisingly, despite the fact that oil transported by marine tankers has about doubled from 1975 to 2016, the number of spills declined by 98 percent.
In fact, when comparing the amount of spills for marine tankers in the decades from 1970s to the 2010s (up to 2016), the number of spills between seven and 700 tonnes has dropped from 543 to 35 while the number of large spills in this period dropped from 245 to 12. And there has not been a major spill in Canadian waters since the mid-1990s.
One oil spill is too many, of course, and further work should be done to bring the number of leaks, spills and accidents down further.
But unlike the scary rhetoric of pipeline opponents, real-world data shows that oil can be moved safely, and less expensively, by pipeline. Rail will have its place and it, too, is very safe. But driving more oil to rail slightly increases the risk to people and the environment. The rail transport process also leads to more greenhouse gas emissions.
Pipeline opponents may have reasons for their opposition, such as trying to prevent oilsands development. But exaggerating risks to Canada's environment runs afoul of Canada's own data and experience with moving oil safely.
Kenneth Green is senior director of the Centre for Natural Resource Studies at the Fraser Institute.
Ken is a Troy Media contributor. Why aren't you?
---

The views, opinions and positions expressed by columnists and contributors are the author's alone. They do not inherently or expressly reflect the views, opinions and/or positions of our publication.