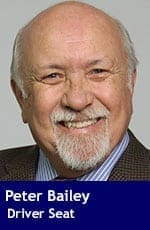 I'm the proud owner of a 2017 Toyota Prius C, a car I love to drive. It handles well and it gets great mileage. So I was looking forward to driving the new Prius Prime for a week.
Since most of my driving is on the highway from Hamilton to Toronto, I routinely average less than 4.5 litres/100 km. And when I get into stop-and-go traffic, the engine shuts off when I stop. If traffic crawls, the car uses electric power stored in its main battery.
For me, that takes the stress out of slow highway driving, which used to remind me of times I overheated an engine, ran out of gas or sat still, polluting the environment.
The well-appointed Prius Prime, big brother to the Prius C, didn't disappoint. Compared to the cloth-covered upholstery in my Prius C, the Prime looked absolutely luxurious. I had a top-of-the-line model, and its performance, road handling and mileage were a pleasure to experience.
According to Toyota, Prime's fuel efficiency rating is a thrifty 1.8 litres/100 kilometres in electric mode and as a hybrid, the numbers are 4.3/4.4 for city/highway. The model boasts the furthest total driving range of any plug-in electric car – 1,035 kilometres combined. That's twice the fuel economy of my Prius C.
You get all the benefits of an electric car provided you can recharge your vehicle at work or overnight. Plus you have great range if you have to rely on the gasoline in your tank. The car's maximum range on electric power is 40 kilometres, Toyota says. Maximum speed under electric power is 135 km/h, although I never cranked the engine that high.
The Prime can be charged in 5.5 hours using a standard 120-volt outlet, or in two hours and 10 minutes with a 240-volt charger. The charging port is on the right rear fender. The gasoline tank access is on the left rear fender.
I recently covered the Concours d'Elegance in Cobble Beach, Ont., and ran into an exhibitor whose new Prime was featured at the Toyota display. He proudly told me he and his wife each had a Prius, and he still had unused gasoline from the full tank when he left the dealership two months previously. Most of his driving was done using renewed electric power, he explained.
The Prius also uses electric power steering and front-wheel drive. The anti-locking braking system has front and rear disks with electronic brake force distribution. It also has regenerative braking, which takes the energy created by brake pressure and stores it in the car's lithium-ion battery.
The Prime's other features include:
a warning system if you're in danger of colliding with a vehicle in front;
a lane departure alert system with steering assist if you're wandering out of your driving lane;
automatic high-beam switching for night driving;
and cruise control that automatically adjusts the car's speed so you can maintain a preset distance between you and the vehicle ahead of you.
Inside, visibility is excellent all around. The dashboard instruments are well organized, and the large information screen in the centre of the dash is easy to read and use. In the Prius tradition, controls for the phone and radio stations are conveniently mounted on the steering wheel, as well as in the centre console. That means drivers needn't take their hands off the wheel to adjust the volume, place phone calls or select radio stations.
The small gear shifter couldn't be more simple: reverse, neutral and drive. Park is just a matter of pushing a button once you've stopped.
I found the interior very quiet when highway driving and the sound system offered excellent quality. Both contribute to relaxing driving. The Prime's suspension is smoother than my Prius C, which tends to feel every little bump in the road.
I give top marks to the exterior styling of the Prime. Its drag co-efficient is a slippery 0.25.
Interior headroom is great for its size, although the car only seats four. The Prime has less trunk room than my Prius C, but that's because it has the larger 8.8-kWh battery stowed underneath.
The Prime is offered in two packages: the standard model, starting at $32,990, and the upgrade, starting at $35,445.
According to Ontario government statistics, running an electric vehicle almost entirely on electricity can provide substantial fuel savings. But the last figures I saw were for a Nissan Leaf, which was estimated to cost less than $1 to charge overnight. Since that estimate came out, the Ontario government has cancelled the substantial rebate that owners of hybrids and electric vehicles could receive. But it's also reduced the price of gasoline significantly.
That all makes it harder to estimate how much a driver would save, depending on how much he or she drove a week. But the savings are there.
So it's up to buyers to decide whether a hybrid electric vehicle is in their immediate future.
I'd take the leap. Hybrids and electric cars are clearly in our future, and at some point gasoline burners will lose their resale value, just as film cameras lost out to digital models.
The key, as always when car shopping, is to choose wisely.
Peter Bailey is an award-winning newspaper editor and writer with more than 40 years of experience. He specializes in automotive and travel writing, and lives in Hamilton, Ont.
---

The views, opinions and positions expressed by columnists and contributors are the author's alone. They do not inherently or expressly reflect the views, opinions and/or positions of our publication.