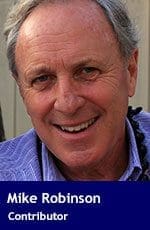 We must reckon with the environmental impacts of our personal travel decisions in this time of climate crisis.
For us, it was our current trip – to hike in northern Italy with friends, just after my wife's retirement and, coincidentally, climate activist Greta Thunberg's trip to New York from Sweden on a sailboat – that triggered the process.
It's the first major jet travel we've taken this year purely for pleasure.
And it's the first major jet travel taken since several members of the environmental boards I sit on have begun to ask: Why are we all flying across Canada to face-to-face board meetings when telephone and video conferencing is so cheap and prevalent?
Why indeed.
So I decided to question all broadly-environmental decisions I made on our current trip, starting with buying some new hiking clothing. At a Lululemon store in Vancouver, I asked the assistant if the polyester jacket I favoured produced micro-plastic particles when it was washed. She responded by showing and reading me the label text: body 100 percent polyester, lining 86 percent recycled polyester and 14 percent elastane.
There was nothing about micro-particles and she admitted she didn't know the answer to my question. Neither did I but I'm suspicious given recent articles on the god-awful level of ocean plastic fibre pollution.
With some residual guilt, I bought the jacket because I liked its weight and fit.
Soon we were off to Vancouver airport.
As a recovered juvenile asthmatic, I'm always aware of the appalling air quality at airports, even inside the building. Outside, enormous jets were landing and taking off, belching CO2 into the Fraser Delta air-shed. How much longer can this egregious polluting continue?
I recently read that over 20 percent of global air pollution is generated by air travel.
Our Boeing 787-9 was jam-packed. My seatmates in premium economy were retired school teachers from Manchester, England, just returning from their dream Canadian wilderness vacation in the Great Bear Rainforest and Great Bear Lake in the Northwest Territories.
We began an animated conversation and I learned that they had considerable travel guilt about their trip, especially around the C02 load they had generated, ironically to see the famous spirit bears.
"It was wonderful to see them, but at what environmental cost to all of our livelihoods – including the magnificent white bears? How much longer can we indulge ourselves this way in good conscience?"
After a night in the air, we landed in Frankfurt. This gargantuan travel hub was filled with enormous double-decker Airbuses and Boeing 747s, and predictably the air quality was abhorrent.
We were land-bused for several kilometres of runways to an awaiting Swissair commuter jet for our travel leg to Geneva. As soon as we were airborne, the flight attendant wheeled through the cabin handing out over-packaged boxes containing bottled water and a bun. Soon Swiss chocolates were dispensed. I wondered how Thunberg, the young Swede, would react to these treats?
In the Geneva airport, we faced a 50-euro cab fare or six-euro train tickets to downtown and our hotel. The train was an economically obvious choice and as an added bonus, it was electric-powered rather than relying on internal combustion. It also turned out to be much faster and our hotel was a great 10-minute, downtown-introducing walk from the station.
For the first time in 24 hours, I felt we had made the correct environmental travel choice.
We rented a car to drive to Cogne in northern Italy the next day. No electric vehicles were available. After cruising through the 11-km-long Mont Blanc tunnel, we were soon at our mountain village destination.
The following day, we selected the Valnontey Trail and hiked 9.5 km, or 16,699 paces, up the equivalent of 140 storeys to the Italian Alp's alpine zone. While our small group is fit by Canadian standards, we were constantly passed by Italian family groups and singles, all of whom were almost running up, and later down, the trail. It felt like we had selected B.C.'s Grouse Grind for a five-hour hike.
Once again, though, we all knew we had made the right environmental choice.
The big question remains: how do we make all of our travel decisions this way?
Mike Robinson has been CEO of three Canadian NGOs: the Arctic Institute of North America, the Glenbow Museum and the Bill Reid Gallery. Mike has chaired the national boards of Friends of the Earth, the David Suzuki Foundation, and the Canadian Parks and Wilderness Society. In 2004, he became a Member of the Order of Canada.
---

The views, opinions and positions expressed by columnists and contributors are the author's alone. They do not inherently or expressly reflect the views, opinions and/or positions of our publication.