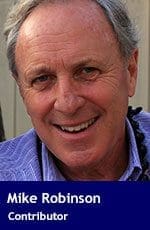 A local history of volunteerism and love for the performing arts have given Powell River a cultural base for its second coming.
Every year for the past five years, this community on British Columbia's Sunshine Coast has hosted the Pacific Region International Summer Music Academy – PRISMA. The whole experience is festival-like and runs for the last two weeks of June.
Maestro Arthur Arnold conceived of the project, based on the growing global movement of summer music festivals in small towns that love to organize, fundraise and volunteer for the arts.
Powell River is just this kind of place. And arguably, its experience is laying the groundwork for a new kind of small-town millennial economy that offers young arts professionals an alternative to the obscene costs of Vancouverism.
Powell River's 20,000 or so residents have a history of planning their culture, going back to the town's inception around a massive pulp mill that boasted an innovative town plan in 1910. The plan followed progressive philosophies like the arts and crafts and the garden city movements that arose because of the European experience with the industrial revolution and its "dark, Satanic Mills."
The town site is now a designated National Historic District, one of only seven in Canada and the only one in Western Canada.
While the pulp mill is still a going concern over a century later, its workforce is a fraction of what it was before technology replaced the need for newspaper pulp with online bits and bites.
Kathaumixw (the Salish word meaning 'a gathering together of different peoples') – more properly the International Choral Kathaumixw, a biennial five-day-ong choral festival featuring concerts, common song singing, choral and vocal solo competitions – anchors Powell River's growing cultural identity.
It was founded in 1984 under visionary musical director Don James. Every two years since, it has drawn choirs, chamber ensembles and soloists from the international community to Powell River. Its reputation is now truly global in the choral community, which interestingly enjoys a strong small-town base.
PRISMA grew from Kathaumixw's Symphony Orchestra Academy of the Pacific (SOAP), and branched out on its own in 2013. Today, it combines the musical leadership of Arnold with a professional administration team led by Michelle Hignell, to reach over 5,000 attendees with its eclectic blend of symphony orchestra concerts, concerto competitions, chamber music concerts and master classes, open to the public, in flute, oboe, violin, viola, clarinet, trumpet, trombone, tuba, cello, bass, horn, bassoon, harp, percussion and conducting.
PRISMA annually draws 75 to 80 top-flight music students from universities and conservatories around the world to form the PRISMA Festival Orchestra. The students are accompanied by international guest artists, professional musicians who conduct the master classes and begin the process of forming professional networks so essential to a career in the musical arts. By way of example, last year Arnold arranged for a master class in conducting at the Moscow Symphony Orchestra, where he intriguingly is also the conductor.
The students are also assisted by a growing scholarship fund, and individual, corporate and government grants enable an expanded program. Strong civic, regional district and Tla'amin Nation support is also very important to PRISMA's success.
The overall (direct, indirect and induced) economic impact on Powell River of two weeks of PRISMA is now in excess of $1 million.
On the human resources front, the growing levels of cash support have enabled the hiring of seasonal staff to write grant applications, co-ordinate student and volunteer support, promote corporate support, and administer the international student application process, membership growth and ticket sales. What was once a working board now concentrates on governance and local, national and international diplomacy.
Every year, PRISMA on the Beach signals the public start of the festival. This year, about 1,500 people gathered at Willingdon Beach Park to celebrate Canada's 150th birthday, the Tla' amin Nation's new treaty, the regional district's 50th anniversary and PRISMA 5.
There were food concessions selling everything from barbecued steelhead, bannock and potato salad to Syrian delicacies prepared by Powell River's adopted Syrian refugee family.
Tchaikovsky was on the musical program, along with the theme from Hockey Night in Canada. Children had their faces painted, the Fraser Blues vintage airplanes soloed overhead, and BC Ferries' new vessel the Salish Orca made a slow arcing pass just offshore.
You could say that Powell River is truly orchestrating its new role in the global economy.
Mike Robinson has been CEO of three Canadian NGOs: the Arctic Institute of North America, the Glenbow Museum and the Bill Reid Gallery. Mike has chaired the national boards of Friends of the Earth, the David Suzuki Foundation, and the Canadian Parks and Wilderness Society. In 2004, he became a Member of the Order of Canada.
---

The views, opinions and positions expressed by columnists and contributors are the author's alone. They do not inherently or expressly reflect the views, opinions and/or positions of our publication.