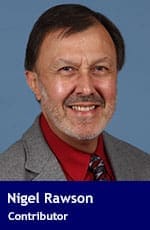 The federal government has proposed major changes to the role of the Patent Medicine Prices Review Board (PMPRB), whose primary function is to ensure that maximum Canadian prices for patented medicines aren't excessive.
The changes, due to come into effect in 2019, will impact all new drugs but especially those for patients with rare disorders such as cystic fibrosis and Fabry disease.
Rare disorders are an important public health issue and complex for healthcare providers to manage since only about five percent are treatable.
However, several new drugs for rare disorders have become available and many more are in development. The cost of developing new therapeutic innovations is high, which leads to manufacturers setting high prices for the new drugs.
As a result, obtaining reimbursement coverage for rare disorder drugs is often difficult due to several barriers that manufacturers must overcome before patients have access to the drugs. These barriers include
pricing controls, health technology assessment processes that make recommendations regarding reimbursement to public drug insurance plans;
federal and provincial government drug plan systems to negotiate prices with pharmaceutical manufacturers;
individual public drug plan negotiations;
criteria that patients must satisfy before obtaining insurance coverage.
Exasperation with these processes has led cystic fibrosis patients to launch a class action suit against the British Columbia government.
The changes proposed by the federal government in the PMPRB's procedures include altering the number and mix of countries the PMPRB uses as the basis for setting the maximum allowable prices. It wants to exclude two relatively high-priced countries in favour of countries with generally lower prices so that patented drug prices are reduced.
In addition, the government wants the PMPRB to assess the value of new drugs based on cost-effectiveness analyses submitted to the Canadian Agency for Drugs and Technologies in Health. And to evaluate the drug's anticipated market size over the first three to five years of use against Canada's per-capita gross domestic product as a proxy for an individual's buying power, to assess the impact of the drug's price on patient and insurer finances.
These changes may be beneficial for Canadian government drug budgets as they will reduce the costs of drugs.
However, as noted in a recent Fraser Institute study, they may also delay the launch of new innovative medications in Canada, or even dissuade companies from launching new drugs here, by decreasing the country's attractiveness to companies as a market, especially for costly medicines, which include many drugs designed to treat rare disorders.
More than one-third of the new drugs approved in Canada between 2002 and 2017 have not been submitted by their manufacturers in New Zealand, a country with much stronger drug cost-containment policies than Canada.
The complex processes required to bring new drugs for rare disorders to Canadian patients already cause delays in patient access to these drugs. And that extends patient suffering by failing to alleviate their unmet needs in a timely manner. Increasing barriers that pharmaceutical manufacturers face when bringing new drugs to market denies both hope and health benefits to Canadians.
Govern­ment officials are fixated on a mantra of "affordability, accessibility and appropriate use of prescription drugs." The proposed sweeping changes to the PMPRB are part of this focus.
The federal and provincial governments should instead develop nationwide policies to balance timely and fair access to all drugs, but especially those for rare disorders, with appropriately competitive pricing negotiations so drugs are accessible to Canadians who need them.
Dr. Nigel Rawson is a pharmacoepidemiologist, pharmaceutical policy researcher and author of a recent Fraser Institute study on drug pricing.
---

The views, opinions and positions expressed by columnists and contributors are the author's alone. They do not inherently or expressly reflect the views, opinions and/or positions of our publication.