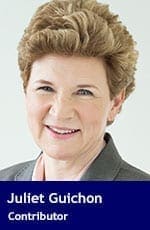 The evidence of the need to administer the HPV vaccine to all Canadian boys and girls is irrefutable.
For 30 years, the Canadian Cancer Society has partnered with Statistics Canada and the Public Health Agency of Canada to publish annual data about cancer in Canada. This year's report warns of an alarming increase in mouth and throat cancers caused by the human papillomavirus (HPV), especially among men.
Most people's immune systems effectively fight and clear HPV from their bodies. People with HPV mouth and throat cancer aren't so lucky. Those affected include former federal environment minister Peter Kent; Nova Scotia MLA Gordon Gosse; and American actor Michael Douglas. These men are certainly not alone. Mouth and throat cancer was the most frequently diagnosed HPV-related cancer in Canada in 2012.
Treatment of mouth and throat cancers can be extremely painful. Treatment includes invasive surgery down the throat or through the nose or neck, sometimes supplemented by a tracheotomy to help with breathing. Survivors say that radiation burns their mouth and throat, and chemotherapy makes them sick. They share tips about using pain-relieving mouthwash, keeping weight on by taking anti-nausea pills, and having a feeding tube inserted directly into their stomachs. Some lose their teeth, saliva glands, lips, tongue or nose.
Most HPV mouth and throat cancer patients are men – the Canadian Cancer Society reports that the number of cases is four times higher in men than in women. Moreover, the incidence is rising much faster in men; over 20 years, the risk increased 17 percent in women compared with 56 percent in men. If this trend continues, the rate of HPV mouth and throat cancer in males may soon surpass the rate of cervical cancer in females.
To prevent cervical cancer, we have the HPV vaccine and a routine screening test (the Pap test). While no screening tool is offered for mouth and throat cancers, the HPV vaccine has the potential to prevent a large number of the cancers caused by HPV.
Three safe and effective HPV vaccines have been approved by Health Canada. All prevent infection by HPV types 16 and 18, which cause mouth and throat cancer. If boys and girls are vaccinated before they are infected, then they are unlikely to develop HPV-related mouth and throat cancer. Surely that's a desirable outcome.
Only six provinces – Alberta, Manitoba, Ontario, Quebec, PEI and Nova Scotia – fund HPV vaccination for all girls and boys. British Columbia funds the vaccine only for males at high risk. It would be fairer if the vaccine were offered to all boys in Canadian schools, as it is for girls, especially now that we know one in three HPV cancers occurs in males. School-based vaccine programs are the most effective, efficient and just method of administering vaccines to promote future cancer prevention.
But even when a vaccine is offered to children in school, parents or guardians must sign the consent form and ensure that their child is in school when the vaccine is administered. Saying yes to a safe, cancer-preventing vaccine seems like a no-brainer, but inaccurate media reports, anti-vaccination advocates and even some religious leaders have worked to prevent children from receiving the HPV vaccine.
Such rejection of evidence-based prevention must stop.
The Canadian Cancer Society has sounded the alarm about rising numbers of HPV-related mouth and throat cancers, particularly among men.
The only acceptable response is for all provincial and territorial governments to fund the HPV vaccine, and for parents to help ensure the vaccination of their sons and daughters.
The HPV vaccine is a modern medical miracle to be welcomed with open arms.
Juliet Guichon is a faculty member at the University of Calgary Cumming School of Medicine.
Juliet is a Troy Media contributor. Why aren't you?
---

The views, opinions and positions expressed by columnists and contributors are the author's alone. They do not inherently or expressly reflect the views, opinions and/or positions of our publication.