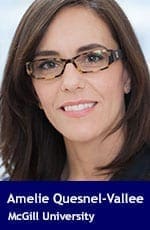 Quebec regulation abolishing medical user fees came into effect on Jan. 26, bringing the province in line with the Canada Health Act. According to the act, money from Ottawa for provincial health services is conditional on the provinces upholding a ban on user fees for publicly-insured, medically-necessary procedures.
Provinces that fail to act on user fees expose themselves to clawbacks in the Canada Health Transfer by an amount equivalent to the user fees paid by patients.
Quebec was one of the first provinces to legally ban user fees in 1970. But decades of public underfunding and benign neglect by provincial and federal governments to implement the ban led to routine reliance on these fees for many publicly-insured health services, particularly in urban centres.
So with the decision to ban user fees, the Quebec government is finally doing the right thing – not to mention the legal one – and other provinces should take notice.
Why now? 
It started a couple of years ago with the controversial proposal in Bill 20 to "regulate user fees." A critical report from the auditor general of Québec followed last spring, stating that the province was not fulfilling its supervisory role in regard to user fees. Meanwhile, patients' rights lawyer Jean-Pierre Ménard launched legal action against the federal government requesting that it act decisively to uphold the act in Quebec in light of these overt violations.
Federal Health Minister Jane Philpott then threatened Quebec with retroactive clawbacks to the health transfer if it failed to abolish user fees – estimated to range between $50 million to $83 million annually.
After a shouting match with Ottawa, Quebec finally declared last September that all user fees would be abolished as of January 2017.
It's a good news story in many ways.
Abolishing these user fees puts an end to an unfair and inefficient system where money or private health insurance allowed one to jump to the front of the line, regardless of the urgency of medical needs.
It was also a confusing system for patients, who were confronted – when at their most sick and vulnerable – with fees that they weren't sure were even legal. And fees sometimes varied wildly for the same procedure, as with the infamous case of ophthalmologists' eye drops ranging from $20 to $300.
But it's not all smooth sailing.
In the weeks leading up to the implementation of this regulation, physician unions balked at the abolition. There have been reports of physicians leaving the public system in protest, and testimonies of patients advised to find companies to act as private third party payers on their behalf, in order to circumvent the ban on user fees.
There's also something of a climate of fear and uncertainty in the population, with many concerned that they will be worse off after the ban on user fees takes effect.
What's most unfortunate is that much of this controversy often boils down to money and not patient care.
Given that user fees had been allowed to proliferate in Quebec for so long, this change will obviously not happen overnight – and not without growing pains.
The Quebec government will now have to step up to the plate.
Not only will it need to put extra effort into clarifying matters for patients and physicians, and in monitoring compliance with the regulation, it has also taken on new responsibilities, notably to sweeten the deal for physicians who stood to lose financially from the ban. For instance, Quebec will now provide physicians with medical materials that they had previously purchased themselves (and were billing patients for).
Yet many physicians are concerned that services may be negatively affected, as they have yet to receive the promised material.
The stakes are high.
And there are many ways this ban could fail to produce the expected results of greater transparency and equity in access to health services.
Not only is patient access to medically-needed services in the balance here but in the long run, the government could end up pushing ever more physicians and patients toward a parallel private system if it fails to demonstrate a strong commitment to quality public care.
Amélie Quesnel-Vallée is the Canada research chair on Policies and Health Inequalities and director of the Observatory on Health and Social Services Reforms at McGill University.
Amélie is a Troy Media contributor. Why aren't you?
---

The views, opinions and positions expressed by columnists and contributors are the author's alone. They do not inherently or expressly reflect the views, opinions and/or positions of our publication.