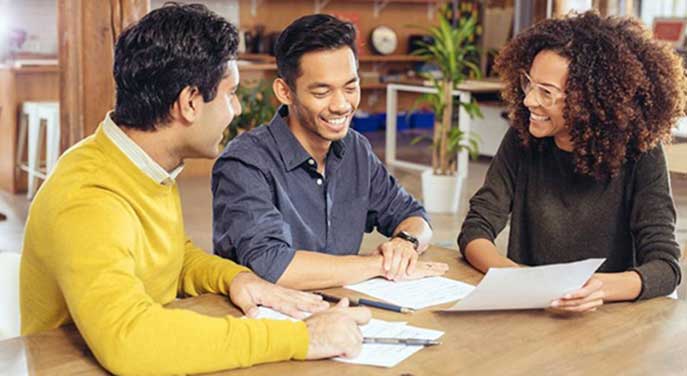 Small businesses can often operate with very narrow profit margins. Cutting costs can therefore be very important for these companies to maximise their cash flow, and to ensure they are not losing money unnecessarily. Fortunately, there are plenty of easy and simple changes business owners can make to reduce costs, today. And while these may not hugely decrease your expenditure in the short-term, in combination, substantial savings can be made. Here are just a few examples of how you can cut your company costs.
Automate as Many Tasks as Possible
Enterprise software is expanding at a rapid rate, and that means that the number of business tasks which can be run autonomously by digital platforms is only increasing. Payroll, accounting, and even things like HR and customer service now have dedicated platforms which automate these essential tasks. And while you may not want to rely on these with no oversight whatsoever, the fact that one piece of software with little human input can do the job of 2-3 staff can save you a lot of money. Equally, however, the licenses for these software packages can be very costly, so you should research whether purchasing one will actually save you money in the long-term, prior to doing so.
Need an online check stub maker? Providing information such as the company name and your salary information is all it takes to use ThePayStubs pay stub calculator software.
Utilise Modern Marketing Methods
While you obviously shouldn't get rid of any traditional advertising that is profitable for you, many small business owners are finding that digital marketing offers cheaper, more targeted, and more cost-effective solutions than other alternatives. A key advantage of digital marketing is that it allows you to place your advertising exactly where it will be most effective, whereas traditional methods may be a little imprecise in comparison. By opting for more accessible digital marketing services, you can also save further by bringing your marketing in-house.
Negotiate Everything
A common mistake businesses make is accepting their first quote for supplies or services without first shopping around. From couriers, to manufacturers and financial service providers, it is likely there will be significant variety in the prices offered. In addition, it is likely that the quote they initially provide you with will have flexibility for negotiation. Your position in this respect will also be strengthened if you do sufficient research beforehand. In particular, local businesses may be more willing to offer you a discount than larger companies. For example, you may find that for local deliveries, utilising local Arizona courier services may secure you reduced rates for short-distance deliveries.
Buy Used
While it previously may have been frowned upon, small businesses are more and more seeing the economic and environmental benefits of purchasing essential materials pre-owned. Office supplies, computers, fax machines, and furniture are all things that are widely available from second-hand retailers, and are often a fraction of the cost of new equipment. It is therefore always good practice to check second-hand retailers like eBay, as well as classified ad websites, prior to making purchases, to see if you can reduce your spending by taking advantage of this.
---
This content is a joint venture between our publication and our partner. We do not endorse any product or service in the article.