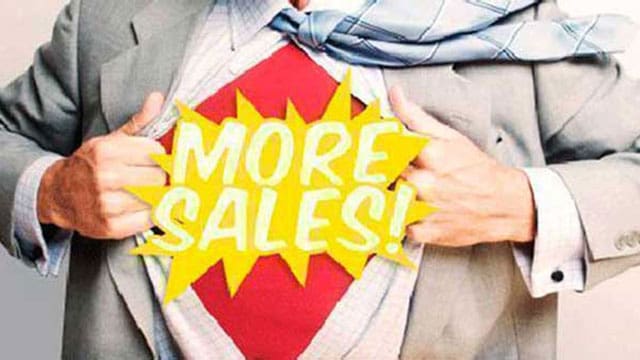 Are you looking to step up your sales strategies? Then look no further than Insightly Marketing. With its comprehensive suite of marketing solutions, it's one of the top platforms for sales professionals who want to maximize their sales efficiency. In this blog post, we'll discuss five ways Insightly Marketing can help boost your business—from improving visibility and organization to getting better results from customer interactions. By utilizing these tools, companies can meet growth goals more quickly and effectively position themselves for success in today's competitive marketplace. Get ready to take a closer look at how Insightly Marketing is invaluable in optimizing your sales systems!
Creating Segmented Lists to Identify Your Best Prospects:
Segmenting your prospects into targeted lists is one of the best strategies for meeting them at the right moment in their customer journey. With Insightly's marketing platform, you can easily create segmented lists of your prospects with specific characteristics such as industry, company size, and geographic location. You can also easily track when contacts in these segments reach certain stages, like opening emails or registering for events. This helps to identify which prospects are your most active and engaged customers so you can focus on providing value that will keep them coming back for more. Ultimately this will give you the knowledge necessary to optimize campaigns that convert into sales.
Utilizing Automation to Streamline the Sales Process:
Automation can be a powerful tool for improving efficiency in the sales process. By leveraging affordable Insightly Marketing pricing, businesses have the potential to take their sales strategies to new heights. Insightly's automation capabilities allow users to streamline processes like lead generation, client follow-ups, and even customer communications. Further, you can adjust these automated tasks to fit each business's operations, ensuring your sales strategy is tailored to your specific needs. Taking advantage of automation through Insightly can save you valuable time while still delivering quality results and bettering your sales strategies.
Maximizing Lead Generation Strategies with Social Media Management:
To meet the challenges of a dynamic and complex market, businesses need marketing strategies that are effective and efficient. Social media management plays a crucial role in lead generation by helping to establish meaningful connections with potential buyers. By using Insightly Marketing, businesses can more easily capitalize on the vastness of social media networks to ultimately optimize and elevate their sales strategies. With targeted campaigns, A/B testing capabilities, customized dashboards, real-time insights, and auto-response features, brands have the access they need to maximize their lead generation strategies through social media management.
Leveraging Insighly's CRM Tools for Increased Sales Efficiency and Effectiveness:
Leveraging Insighly's CRM tools is a great way to optimize your sales strategies, increase efficiency, and experience better customer relations. With Insightly Marketing's comprehensive suite of features and capabilities, businesses can streamline their customer outreach processes, track performance metrics more accurately, and better segment their customer base to offer them more relevant content. Insightly makes it easier to track goals and progress while actively managing customer interactions from start to finish. By taking advantage of the powerful tools available, companies can unlock the full potential of their sales teams to capture more revenue and develop relationships that will last for years.
Applying Insightly's Reporting and Analysis Features to Make Smarter Decisions:
Applying Insightly's comprehensive suite of reporting and analysis features can help you make smarter decisions about executing your sales strategies. Going beyond simply tracking the status of your deals and contacts, Insightly's analytics enable you to quickly analyze trends, identify opportunities and uncover buying patterns to ensure you remain one step ahead of the competition. Insightly is a valuable tool for gaining insight into your sales tactics. It offers customizable reports that can be easily shared, an embedded CRM with Google Calendar integration, and timely notifications delivered to your inbox. Leveraging these capabilities is a surefire way to elevate your sales strategies and ultimately grow your business.
As you can see, leveraging the tools and features Insightly has to offer when it comes to sales strategies can have a massive impact on the success of your business. Strategically utilizing these tactics with Insightly's help can open up a realm of possibilities for small business owners as they encounter new challenges in the ever-changing modern-day market. Keep moving forward, keep innovating, and Insightly will guide you toward your goals.
---
This content is a joint venture between our publication and our partner. We do not endorse any product or service in the article.