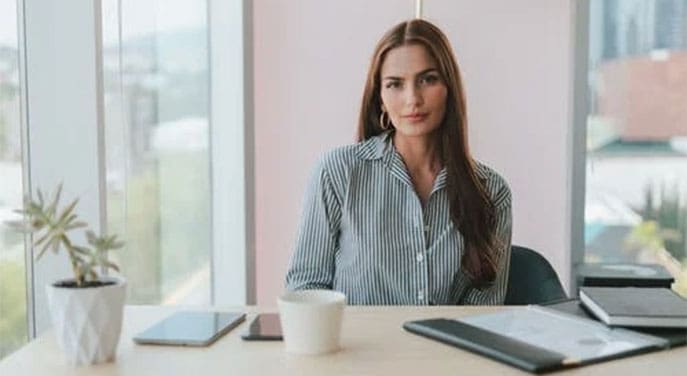 Especially for the ladies, it goes without saying that your appearance has a mammoth impact on how you feel about yourself, as well as your self-confidence in general. This means that a dull look can negatively affect how you interact with your peers and customers at your place of work office. On the other hand, a groomed look and glowing skin will give you an edge at the office and keep you feeling at your best.
Is your busy schedule eating into your grooming time? If so, having a few beauty supplies at the workplace could come in handy. Below are six must-have skincare essentials you should consider keeping at the office.
1. Facial Moisturizer and Hand Cream
It is not uncommon to experience skin dryness while at the office, especially if the AC is running all day. Over time, your skin may start flaking or develop itchiness. But this is something you can avoid by having high quality moisturizers for your facial skin and hands. While choosing one, be sure to check out providers who offer 100% natural skincare like Tata Harper's organic products. Slide it into your office desk and apply a little in intervals for soft and nice-smelling skin.
2. Facial Serum and Cleanser
This is the other secret skincare essential you shouldn't lack in your office drawer. Often applied after cleansing, facial serums are formulated with ingredients that help brighten up your skin and boost your confidence while reducing blemishes such as fine lines and black spots. Others are laced with ingredients that keep your skin hydrated too. With this product at the office alongside a facial cleanser, you never have to worry about a messed look after getting sweaty on a busy day.
3. Lip Balm/Cream
The lips are among the most conspicuous features on the face. However, the lips are prone to dryness, chapping, and cracking while at work, so you'll want to keep them moisturized or lubricated. This is why you should always have some lip gloss, lip balm, or lip cream in your purse, handbag, or office drawer. For that sharp official look during office meetings, some red lipstick will suffice. You can even bring a lip liner from time to time for that macho look with fuller lips.
4. Hand Sanitizer
The old notion that germs are everywhere can never be overemphasized. Needless to mention, observing proper personal hygiene is part and parcel of keeping a proper skincare routine. Since washing your hands after every few minutes is rather impractical, having a compact hand sanitizer at the office is a must. Sanitizing your hands, surfaces, and gadgets often will help protect you from a ton load of germs even in your home office, especially in this COVID-19 era.
5. Body Lotion
If you don't have hand cream, be sure to have a quality body lotion in your office. It can help keep your skin hydrated and reduce the desiccating effects of the air conditioner. Apply a decent amount of this protective substance several times a day on your hands for the best outcome.
6. Perfume
Lastly, we cannot sum it up without mentioning perfume. Remember, the skin plays an excretory role, where byproducts of biological reactions are removed from the body through your sweat pores. Nothing can be more intimidating than having a foul body odor in the middle of a presentation at the office. Having a miniature bottle of perfume in the office drawer can help you keep smelling fresh all day long.
Apart from being your body's largest organ, the skin protects you from disease-causing germs. Considering these and the numerous other roles it plays, your organ of beauty deserves the best care it can get. Having the above essentials in the workplace can help take your skincare routine to the next level.
---
This content is a joint venture between our publication and our partner. We do not endorse any product or service in the article.