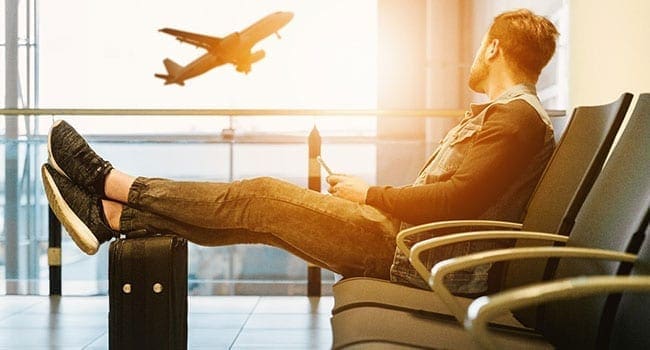 If you have ever considered working in a foreign country, you may well have an idea of why? There are so many positives to be taken from making such a step. As great an experience it can be it is important to consider everything that you can get out of it before you go. This way you will not return having missed opportunities. Here we will look at the various benefits and advantages of working in a foreign country and what they may do for you.
New Cultural Experiences
One of the most obvious perks is taking advantage of the fact that you will be exposed to new cultural experiences. Even countries that are supposedly quite similar cultures can have surprising differences. But the places where there are vast differences you should make the most of these. Immerse yourself in local music, art, museums and general day to day life. You may never get a chance like this again.
Making New Contacts
Networking is the lifeblood of any decent professional, and nothing will look more professional than having contacts from around the world. You should take the opportunity to get contact details from anyone you meet. These introductions may not always seem 100% relevant at first, but you never know how useful they may become in the future. This type of impressive contacts list will potentially be very appealing to any future employer should you decide to test the employment market in the future.
Learning New Skills & Methods
They do things differently over there, and that's ok! Differences in procedures, skills, and methods are one of the prime reasons to work overseas. Both you and your foreign colleagues can use the experience to learn from each other. Although there is always this mutual exchange of working practices, please be aware that you are on their patch and as such should obey all rules and safety practices.
How Far to Go?
Where would be best for your career to consider moving to? There is a good argument for a near move, such as moving to Canada from the US. Our near neighbors offer a culturally similar experience, and you can even enjoy pretty much the same TV as back home. In addition, there are a number of immigration consultant services that can make your move smooth and less messy by preparing all the necessary documentation related to getting a visa and legal citizenship in Canada.But in some ways, this would defeat the purpose of leaving home if it's so similar. Why not consider putting yourself out of your comfort zone? Visiting somewhere in a different continent, such as Asia or Europe could give you the experience the trip deserves.
Higher Pay and/or Lower Tax
It may be surprising to learn, but many places pay significantly higher wages for the same job than the USA does. If you look at the average take-home pay in many Western European and Scandinavian countries you can see this to be true. One downside of these destinations is that although wages can be much higher, you often see taxes being so as well. But there are plenty of low tax places to work as well, many in Asia or South America.
It Shows Ambition
To up sticks and move abroad for a considerable period, perhaps permanently, shows a willingness to embrace change and to be ambitious. It gives any potential employer an image of a person who is not simply willing to follow the normal and expected path. You will be giving the impression you are willing to go the extra mile, in a quite literal sense! The experience you have will also make you more attractive to anyone looking to fill a position that involves international travel.
Improve Your Character
Career advantages aside, working and living in another country can only be good for your character and personal development. You will have the opportunity to learn another language, experience a new culture and social life, and meet varied and interesting people. Try as much of the local cuisine as you can and even give cooking it yourself a try if you are so minded.
Practical Things to Consider
As much as it is important to consider what you are going to get from this exciting adventure, there are still a lot of practical things to consider when organizing your travels. Make sure you have applied for and been granted any work permits or visas well in advance of the date of travel. If you are leaving behind a house, decide if you are going to have someone look in on it, or even rent it out to make some extra income while you are working overseas. Simple things, such as whether to use your regular cell phone or buy one locally. How much stuff to take with you is another practical concern? You will have a limited baggage allowance on any flights. Although, you may be able to have extra items sent over to arrive after your arrival.
---
This content is a joint venture between our publication and our partner. We do not endorse any product or service in the article.