The nature of human behaviour has rapidly been altered since the emergence of COVID-19 and its resulting consequences have emerged on the global stage. Countless businesses and entertainment venues have been forced to close entirely or substantially alter how they operate day-to-day in such terrible and challenging times.
Perhaps there is no better example of how the pandemic has transformed day-to-day life than in the world of casinos and gambling. While many traditional casinos once embraced an environment of active, busy, clustered human interaction, they now are faced with the reality of people needing to socially distance and otherwise adopt measures that are inconvenient, financially challenging and disruptive to the typical gambling experience.
Around the world, various casinos have responded in a variety of ways to adapt to this new reality. To explore this topic in a more in-depth fashion, let's examine how casinos have changed since early 2019 and what they are now doing to embrace a new era of entertainment.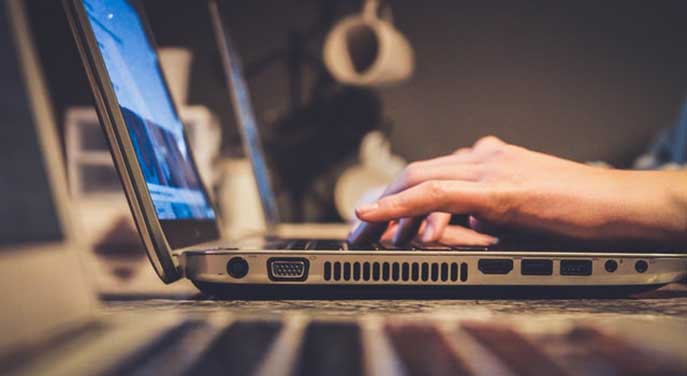 Buffets and Hotels: Big Differences
Many traditional casinos have thrived for decades due to one simple reason: providing numerous amenities to visitors. Whether these casinos can be found in Monaco, Macau or Las Vegas, the gambling experience has always been enhanced by offering benefits such as professional buffet meals and on-site accommodations to all who wished to frequent casinos. In an era where a pandemic is determining social and corporate policies, however, these amenities have been called into question.
Firstly, most casinos have closed their premium and complimentary buffets as a standard safety practice. Even in jurisdictions where casinos remain open, the possibility for the spread of COVID-19 has all but forced these companies to severely restrict or outright eliminate these benefits.
Additionally, the reduced flow of gamblers into these casinos affects the overall profitability of buffets even if social distancing and infection weren't concerned. Casinos ultimately need large numbers of visitors playing the slots and tables to justify the buffets: with lower amounts of business and traffic, it's just another reason for many casinos to gut the service (at least temporarily).
Even casino hotels have faced numerous closures during the pandemic. In many respects, it is not social distancing directly that has led to the closure of hotel services, but the lack of guests coming to the casinos themselves. Many hotels are now shutting down their hotel services during weekdays or entirely, waiting for the pandemic to recede before reopening their rooms on a full-time basis.
Online Casinos: A New Preferred Form of Play?
With the risk of infection facing everybody these days, many are choosing to selectively isolate themselves from the outside world. Even in situations where automatic lockdowns and restrictions aren't in effect, people don't want to risk exposure to a disease that can be easily avoided – especially when alternatives to entertainment can be found elsewhere.
For this reason, online casinos are prospering in this new era. Global online casino revenue will increase by more than £20 billion this year alone: from £43 billion in 2019 to £68 billion in 2020. This is undoubtedly the single biggest year of growth for the online gambling market and it is being fuelled directly by pandemic conditions.
This growth is occurring at the expense of traditional casinos, as virtually no conventional casino businesses have online gambling options. Because more people are spending time indoors and away from in-person forms of entertainment, online casinos are offering a variety of new games and amenities. Additionally, new slot sites and casino businesses are popping up online to cash in on a piece of this increased demand.
With new slot sites and card games appearing every single month, players may have trouble understanding their options and whether or not an online casino is reputable. Thankfully, services such as Online Casinos are making it possible to understand the minutiae of new slot sites and casino-based online services. Providing reviews of many online casinos and comparing various metrics, it's a great site to browse if you're looking for new slots online.
Traditional Casinos Shuffle the Deck of Games
Even in traditional casinos that remain open despite various levels of lockdown and pandemic worries, the structure of their gaming floors has changed considerably. With fewer players entering the casinos on a daily basis, they have reshuffled the gaming floors to account for this reality. As fewer players enter, fewer casino workers are needed. This ultimately has resulted in fewer tables for card games, sports betting and other labour-intensive casino activities.
The tables that remain have been altered in a variety of ways as well. More space has been implemented between tables to reduce the chances of infectious disease spread. Even at individual tables, many casinos have reduced the number of seats to further provide social distancing opportunities. Many dealers are now operating behind plexiglass shields to prevent them from potentially being infected.
To further ensure a clean and safe playing experience on the floor, substantially more frequent cleaning has been implemented. This has provided at least some reprieve for those who have lost jobs temporarily due to reduced demand for in-person casino services, allowing them to continue working in part-time capacity by cleaning and sanitising casino surfaces.
Entertainment on the Premises Is Hurting
Many of the largest traditional casinos have long been known for their wide array of entertainment options. Since the pandemic emerged, these prime attractions have been reduced or halted entirely. One such example is Pechanga, which has cancelled all entertainment through early 2021.
Without an ability to safely congregate in large numbers, the value of entertainment services to the casino sector has dwindled. This of course creates a reinforcement of current trends: many people love to frequent casinos for the entertainment provided, meaning that a lack of such amenities leads to fewer guests.
What little entertainment that is being offered is taking on unique formats for the pandemic era. Some casinos with outdoor spaces are now hosting entertainment outside and in socially distanced environs. However, most casinos have scrapped entertainment options altogether and are waiting for the pandemic to recede before resuming normal entertainment scheduling.
An industry that thrives on large numbers of active people seeking food, entertainment and accommodations cannot weather such tumultuous times without adapting. Fortunately, most casinos have found temporary methods for remaining viable and navigating this pandemic – but it is likely that some aspects of the casino industry will remain forever changed in its wake.
---
This content is a joint venture between our publication and our partner. We do not endorse any product or service in the article.